Judy Blume. I smile just saying the name and I bet a lot of you do too. This unassuming woman helped so many of us survive childhood and parenting with a knowing smile and a boost to the confidence that crashed the barriers of doubts and crises, fears and confrontations, and did it with a laugh and a grin. She was complicit in our schemes and attempts to push through the seemingly insurmountable issues of childhood and adolescence, always letting us know she was in on the secret.
This excellent documentary, "Judy Blume Forever," is a great start to discover all things Judy, now a very youthful and still active 85. Directed by Davina Pardo and Leah Wolchok, obsessed fans of her work, they pursued Judy relentlessly until she finally said yes to participating in this film. They made great use of archival footage of Judy's many appearances on TV, interviewed by every talk show host of the 70s and 80s. Additional commentary is from a diverse group of contemporary writers and actors speaking about how Judy's work resonated with them, a group as diverse as Molly Ringwald, Lena Dunham, Samantha Bee and writer Tayari Jones, among many others. Pardo and Wolchok were able to fully capture Judy by letting her tell her own story in her own way. It's a learning experience for us all.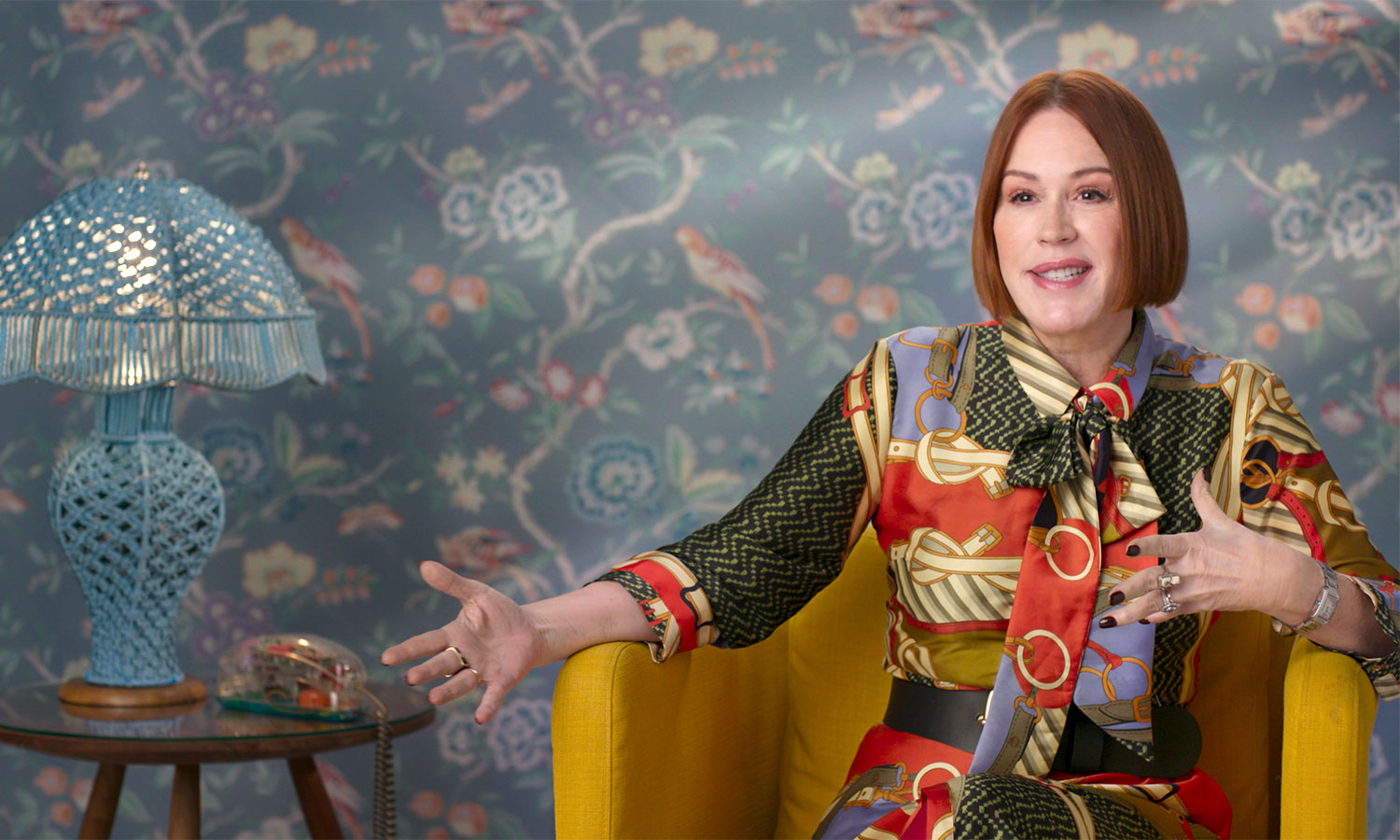 Judy, she just naturally seems to be a Judy and not a Ms. Blume, was the perfect daughter of the 1950s. She excelled in school, didn't raise a ruckus; went to college and got her MRS., marrying a lawyer, second only in stature in the Jewish home to a doctor; had kids and was a stay-at-home mom. She kept a lid on her feelings and carried on. As she put it, she was the good girl with the bad girl lurking inside. Pretend to be happy; pretend everything is good. She worked hard to please everyone around her, with only her beloved father on her side. More's the tragedy that he died days before her wedding. She soldiered on.
Chafing at the bit in a suburb where she was the square peg in a round hole, she needed to feed her creative impulses. As long as she fulfilled her wifely and motherly duties without sacrificing the needs of others, her husband "allowed" her to work at home during her spare time. Now we've all been there, I think. The amount of spare time left during the day of a stay-at-home mom won't fill an hourglass, but she found it. Sequestered in the open at a desk with a typewriter, Judy began to write children's books, or, as she recounts, poor Dr. Seuss imitations. But she plowed ahead, wincing at the many polite rejections from publishers. Even she will admit that she wasn't very good at first. But a major breakthrough came when her husband showed one of her manuscripts to a publisher friend. His advice? You have no talent; find something else. Instead of curling up in a ball, this was the fire that lit her.
Judy read constantly, something begun in childhood. Her mother worried about everything but never about what Judy read. What Judy noticed, and what became her breakthrough, was that no one was writing from the child's point of view. Children's literature, in general, did not take into consideration the native intelligence and emotions of the reader. "Are You There God? It's Me Margaret" came from her heart and the first draft just flowed. It's about sex, spirituality, religion, puberty and all told from the standpoint of a sixth-grade girl. As one of the commentators/interviewees in the documentary states, "Judy was talking to me." The book dealt with adolescence in a realistic manner and its smashing sales indicated that there were a lot of listeners out there. Judy had found her voice and there was no stopping her. She could be fearless in her writing, which she couldn't be in life.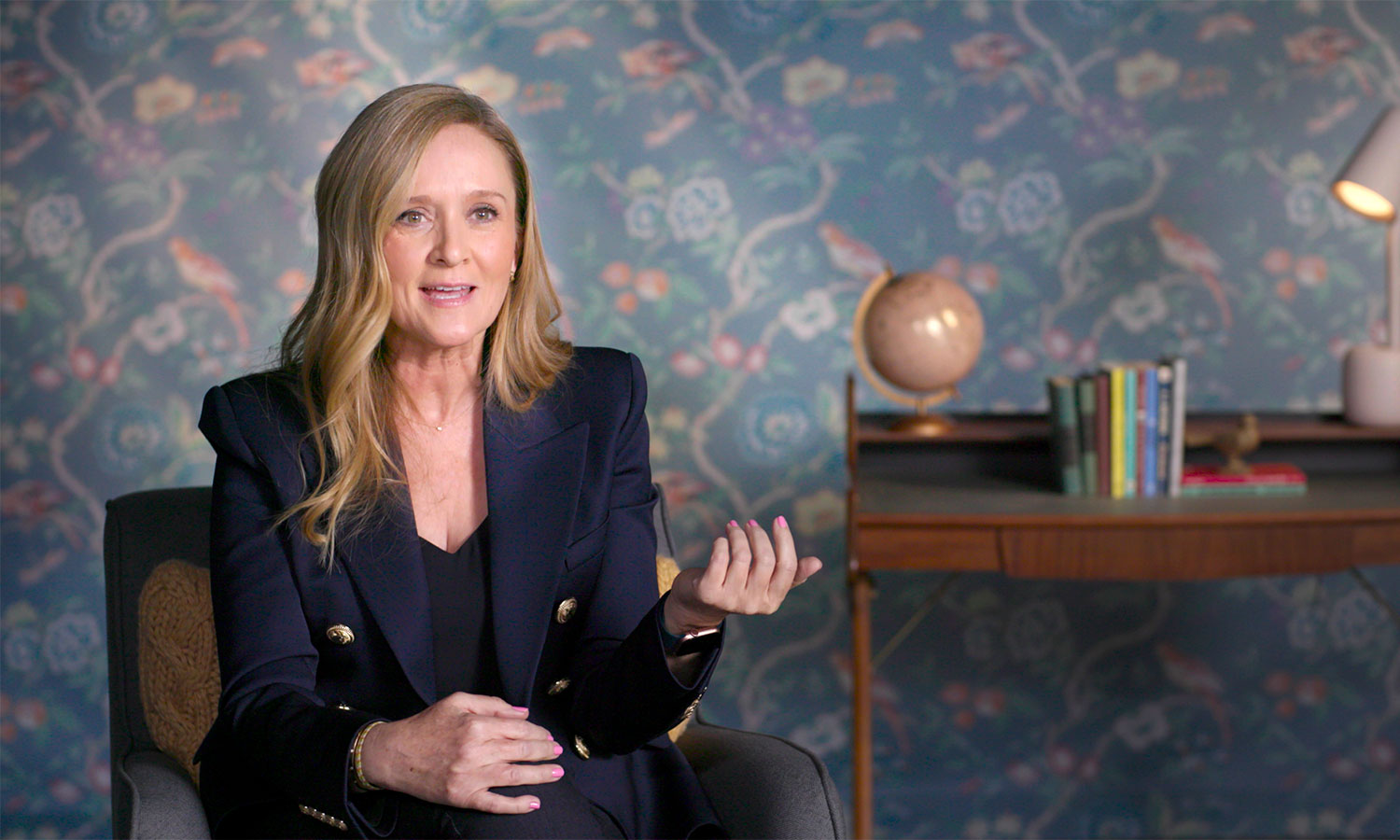 She next channeled the mind of a fourth-grade boy, Peter, who is hounded by his two year old brother Farley, aka Fudge, and how he interferes with everything in his life. Fudge is a handful, hilarious and a pain in the derriere. His adventures are less important than the impact he has on those around him, especially his siblings; and the books (there was a quartet featuring Fudge) capture that preadolescent stage of angst and awkwardness. As Judy explains, "Every little boy was Fudge." Mine certainly was and I bet yours was too.
Judy next had an important question to ask herself. "Have I led my own life or did I live the life my mother wanted me to live?" Her divorce from her first husband was inevitable and opened her up to living her own life and making her own mistakes, and there were lots of them. Her success in channeling the feelings of the children and adolescents she wrote about put a big fat target on her back. The Moral Majority, making a giant comeback under Ronald Reagan's presidency, was outraged over her frank discussions of teenage sex. Soon there were calls to ban her books (well, not just her books) and Phyllis Schlafly took direct aim at her. Schlafly, primarily active in the 70s and early 80s, was a conservative, anti-feminist activist who successfully torpedoed the Equal Rights Amendment. Targeting Blume's writing kept her (well actually both of them) in the spotlight. For Schlafly, any discussion of sexuality was a sin. For Blume, censorship and book banning were far worse. She emphatically stated that a book cannot harm a child.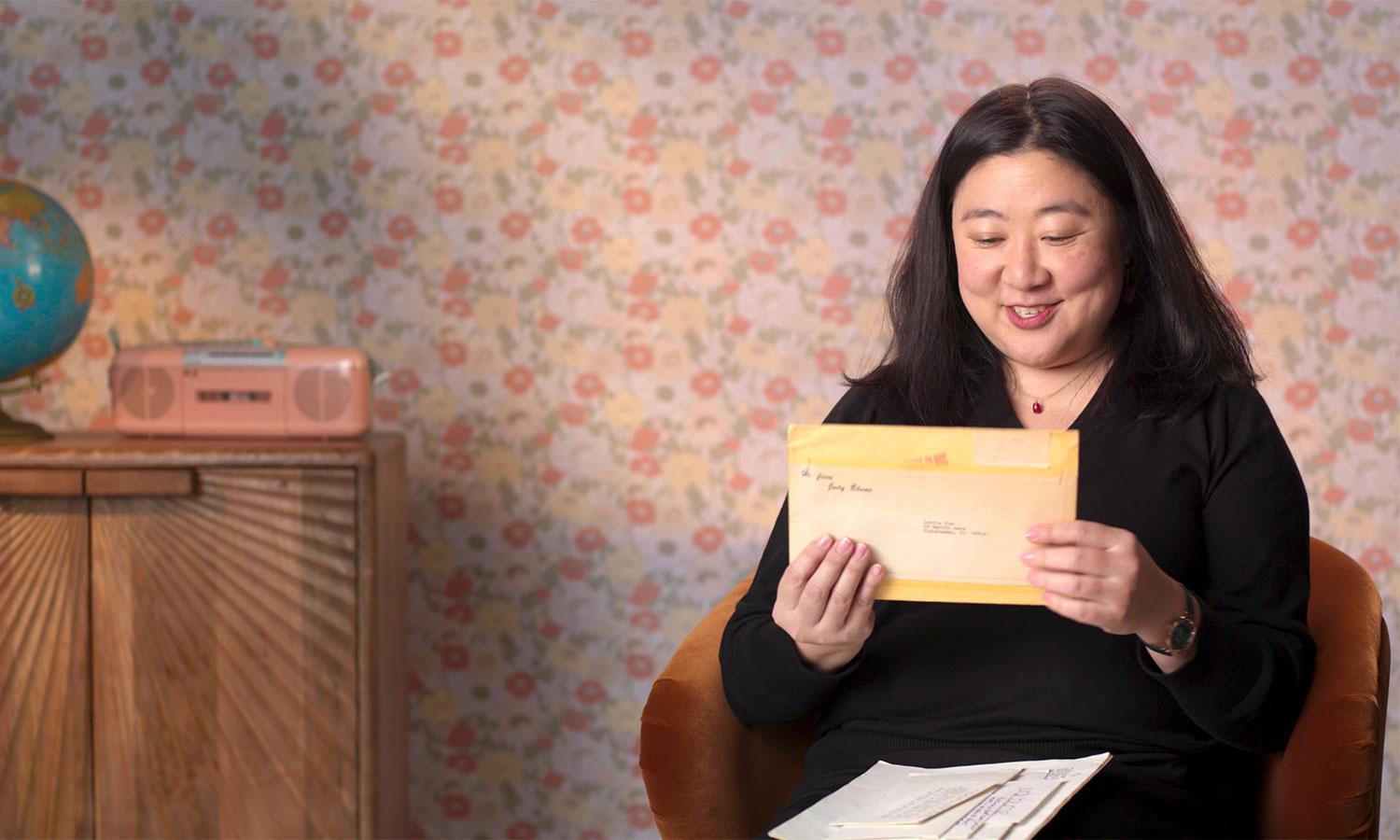 But Blume didn't just care about her books; she cared about her readers. She received massive amounts of fan letters and made an effort to reply to as many of them as she could. Several of the interviewees are actually women who started writing to Judy when they were children, confiding things to her that they felt they couldn't confide in anyone else. They had secrets and harbored feelings and questions they only felt comfortable writing to the author of "Are You There God? It's Me Margaret," or "Forever," a book that dealt with teenage sex without punishment. Judy encouraged these girls, now women, to use their letters as a journal, to help them work out their issues even while writing to Judy. When faced with the real-life crisis of one of her fans, Judy made sure the girl received the psychological help she needed. It is awe-inspiring to see and listen to these girls, now women, as they relate their years-long correspondence with a famous writer who always had time to answer them.
Judy was married to her first husband for 16 years. That shows her perseverance. Spreading her wings a bit too quickly, she married again almost immediately, disastrously as she puts it. But by letting her bad girl escape, she found her true self and with it, almost 10 years after that second marriage, the love of her life. With husband number three, George Cooper, they traveled the world, each supporting the other. Not surprisingly, in retirement, she owns a bookstore where she works behind the counter several days a week. Grounded, normal, and breathtakingly real, Judy loves to receive visitors to the store, promoting the books that the resurgent Moral Majority is trying to ban.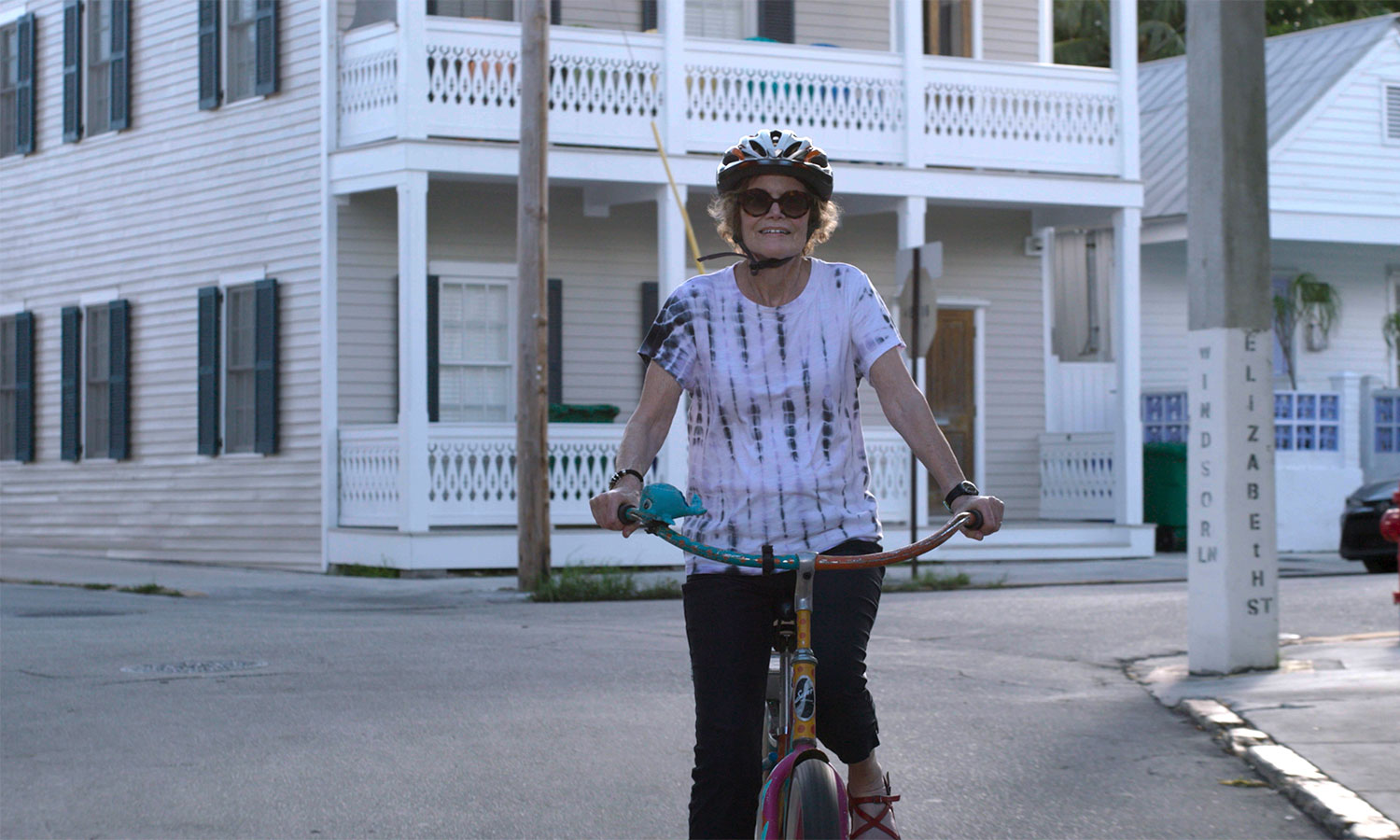 "Judy Blume Forever" will make you want to go back to your favorite of hers or if, heavens above, you've never read her, you'll want to start at the beginning and sample everything. The world may have changed from the time Judy was writing, but, fundamentally, the problems of childhood are still very much the same. She doesn't give you solutions, but she does equip you to ask the right questions. Don't miss this one.
Streaming on Amazon Prime Video April 21. 
Neely Swanson spent most of her professional career in the television industry, almost all of it working for David E. Kelley. In her last full-time position as Executive Vice President of Development, she reviewed writer submissions and targeted content for adaptation. As she has often said, she did book reports for a living. For several years she was a freelance writer for "Written By," the magazine of the WGA West and was adjunct faculty at USC in the writing division of the School of Cinematic Arts. Neely has been writing film and television reviews for the "Easy Reader" for more than 10 years. Her past reviews can be read on Rotten Tomatoes where she is a tomato-approved critic.