The nonprofit arts organization Dance and Dialogue (D&D) marked its 10th anniversary with a gala at Greystone Mansion on May 17, during which guests were invited to support and celebrate cultures from around the globe. Entertainment included dance performances across an array of disciplines from African to Folklorico. Founded in 2013 by choreographer, dancer, and Beverly Hills native Ricka Kelsch, D&D has worked with more than 34,000 students across Los Angeles, particularly in at-risk communities, through free programs and workshops that marry dance and communication to break down social barriers. In April alone, D&D served over 7,000 local youth.
The gala evening included a cocktail reception with food, drinks, performances by the Van Nuys High School Dance Company and Mariachi and Folklorico dance numbers by students from the Ramon C. Cortines School of Visual and Performing Arts. The night proceeded with remarks from speakers and honorees, followed by a Tango dance performed by Anna Trebunskya and Dmitry Chaplin from "Dancing With the Stars" and "So You Think You Can Dance." Entertainment also included a Hula and Tahitian dancing performed by members of Liz Watts and Company, Persian dance by the L.A. Bellydance Company, Jazz dance from JazzAntiqua Dance and Music Ensemble, and African dance from Kara Mack, a choreographer, singer, dancer and founder of the magazine Africa in America: Music, Dance, and Culture.
D&D programming includes all city workshops, in which middle and high school students from different schools and socioeconomic backgrounds come together to participate in a day of council circles and dance, and 8-12 week in-school residency programs open to grades 3-12.
"They start the morning in council, and then they travel through their dance classes," Kelsch said. "At the end of council, they commit to what are they going to do to make the dance classes that they're about to take a safe place for each of them to explore and express themselves."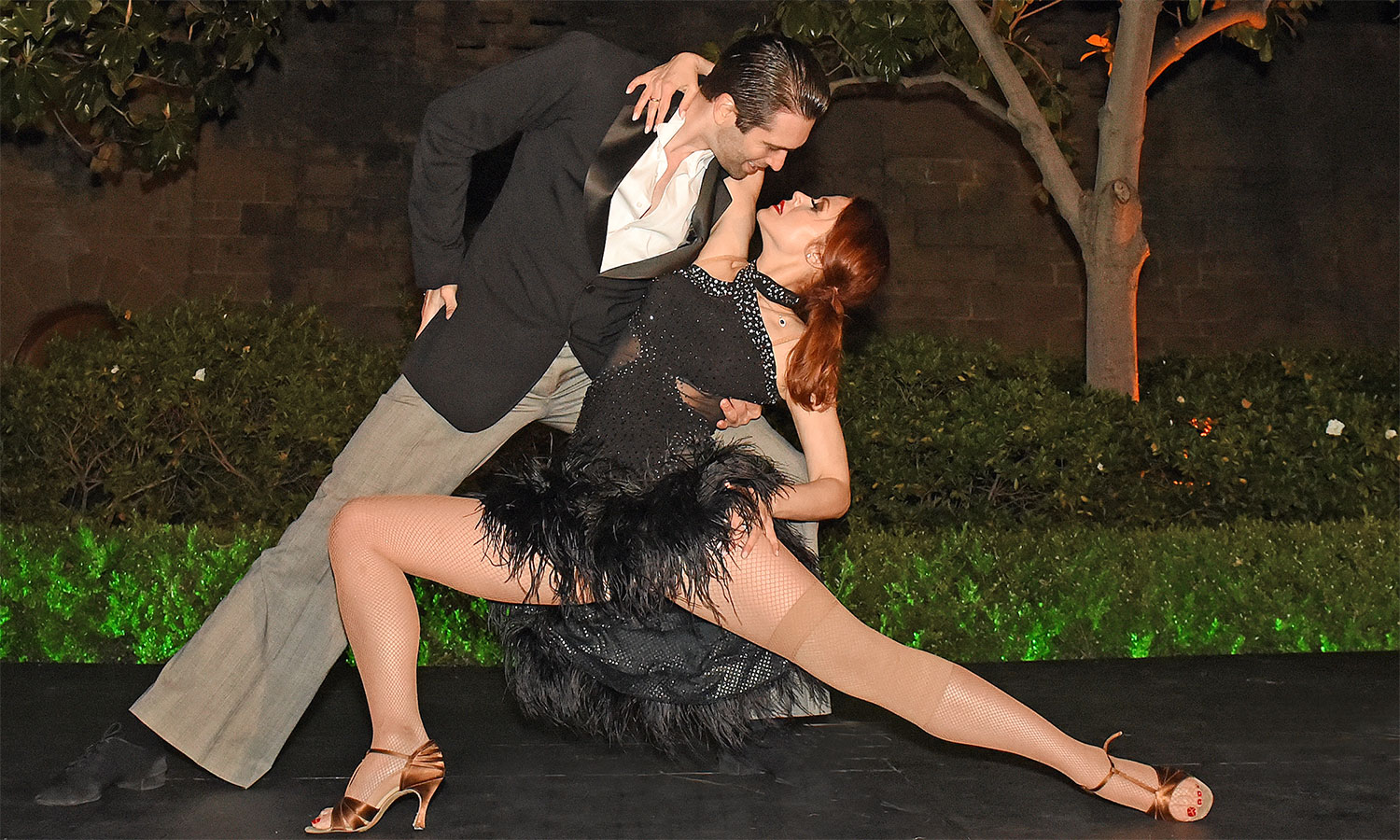 Proceeds from the gala will help fund and expand the reach of the program. The event honored Jonathan Zeichner, former Executive Director at A Place Called Home, a nonprofit in South Central to underserved youths; Glorya Kaufman, a philanthropist whose initiatives include the Glorya Kaufman School of Dance at the University of Southern California and Glorya Kaufman Presents Dance at The Music Center; and photojournalist Kathy Eldon, who founded the nonprofit Creative Visions Foundation to support creative activists making entertainment with an impact.
"I have about 710 students," said Yvonne Vasquez, the Principal at Wisdom Elementary School in south Los Angeles. "About 93% of them are Latino and 7% are African American. So, these students they do face a lot of adversities every single day, and the program Dance and Dialogue helped them build their toolbox on how to deal with these things."
This year, D&D expanded its residency program with new community centered programs that debuted at Wisdom, which take place during and after school. Through D&D, students can take classes taught by working professionals in jazz dance, poetry, spoken word, theater, drum circles, and even sign language. The program also extends support to students' families, with access to the eight-week sessions through the parent center. The residency, which debuted at Wisdom, is part of a five-year contract with the Los Angeles Unified School District.
"It does help them develop their social skills, their peer-to-peer relationships, helps them learn how to calm their anxieties, and just learn how to be with each other through artistic expression," Vasquez added.