City of Beverly Hills | Food & Wine | News | Retail
Beverly Hills Health and Safety Commission Talks Facts
"Some people don't understand that when you do get close, a chin mask is not effective," stated Health and Safety Commissioner Lee Hilborne at this week's meeting.
BY Laura Coleman July 31, 2020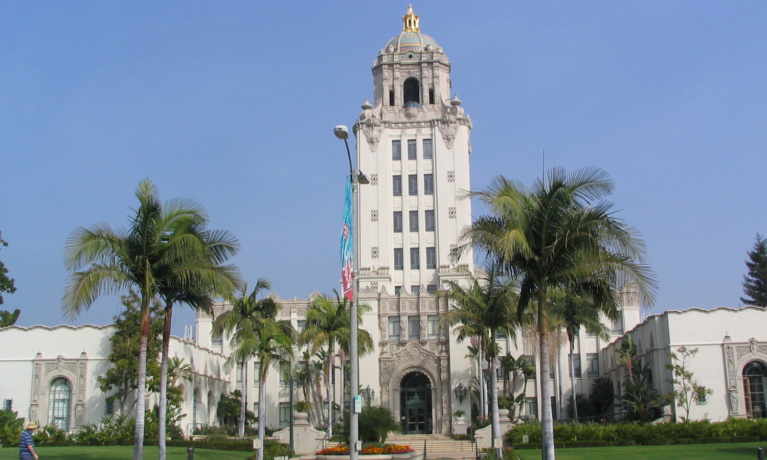 Reading Time:
3
minutes
Despite the most recent mandate urging everyone within the County of Los Angeles to remain in their residences whenever practicable, increasingly more people are out and about. In addition, the rise of gatherings is further exacerbating community transmission of COVID-19 across the county.
On July 27, the Beverly Hills Health and Safety Commission spent three hours discussing a variety of topics, most prevalent among those related to COVID-19.
Fighting COVID-19
In response to Gov. Gavin Newsom having pulled back reopening efforts for various business operations earlier this month, including curtailing the ability of restaurants to offer indoor dining, commissioners were hopeful that the efforts would prove successful.
"Hopefully with those closings we will see the positive effects in the next week or two," stated Emergency Management Manager Meena Janmohamed in updating the Health and Safety Commission on various current efforts undertaken by the City. "It's anticipated that no major changes will be made in the next week or two as we're waiting for the data to reflect the hopeful anticipated success of closing these sectors."
In addition to blanketing the City with fliers about wearing face coverings and putting up hundreds of lawn signs around town, the City also now has an outreach booth on Friday and Saturday in the Business Triangle aimed to help educate people about the best measures to curb the spread of COVID-19.
Janmohamed said that a variety of misinformation was exacerbating challenges related to helping reduce the spread of the virus through the community. Such "myths" include: masks are unhealthy as they block oxygen to the brain; fewer people die from COVID-19 than the influenza virus; and that COVID-19 is a conspiracy theory.
Face Coverings
While the county requires all persons to wear a face covering over both the nose and mouth whenever they leave their place of residence and are (or can be) in contact with others who are non-household members in both public and private places, people are still challenged when it comes to compliance.
"Some people don't understand that when you do get close, a chin mask is not effective," stated Health and Safety Commissioner Lee Hilborne at this week's meeting. "It's important that when you're going to encounter somebody that your nose and your mouth are covered. I've noticed [chin masks] quite a bit. When I walked around La Cienega Park last night, chin masks were very common."
Face coverings reduce the risk of transmission to others from people who do not have symptoms and do not know they are infected. "It's the refusal to wear masks that are harming our economy," stated Vice Chair Cathy Baker.
Since mandating the use of face coverings for those who have the potential of coming within six feet of others, the City has taken many steps to educate people. However, in recent weeks those efforts have shifted to enforcement. At the time of the meeting, there had been a total of 61 citations issued to individuals and businesses according to City analyst Michael George.
Testing for COVID
Both the County and the City of Los Angeles are continuing to expand testing capacity at current sites, with a combined capacity to test more than 140,000 people daily. However, several testing locations have recently closed, including the one that was operating at Cedars-Sinai.
According to Stephanie Cohen, Associate Deputy at Supervisor Sheila Kuehl's office, there are currently nine operational testing sites with three additional ones slated to open by the end of this week and an additional three or four expected to begin running in the next two weeks. In May there were a total of 17 sites. Cohen estimated that each site costs $1.5-$2 million a month to run.
"The long term goal for testing is to get all tests done at the provider level," she told the commission. "Testing asymptotic people is really the challenge that we have."
Health and Safety Recognition
As part of this month's Health and Safety Recognition Program, the Health and Safety Commission opted to honor all City departments for their work during COVID-19 and the protests.
"We are really grateful to you and the community for recognizing our efforts," said City Clerk Huma Ahmed in accepting the award on behalf of her department. Like all the other departments, Ahmed noted that her team was now working seven days a week. "Particularly in the last couple of months, it's been incredibly challenging. We all work as a team; our residents, staff and business community. We are one community and that helps us move forward."