Shekhar Kapur, the director, and Jemima Khan, the writer, have given us a smorgasbord of insight into love, chemistry, compatibility and the possibility that life is a slowly blossoming flower in "What's Love Got to Do with It?" The questions raised are more slyly deceptive than initially meet the eye.
Zoe and Kaz are next-door neighbors in London and lifelong best friends; she, a documentary filmmaker of varying degrees of success, and he, a successful physician. Zoe and Kaz have endless discussions about their unsuccessful journeys into the dating world. She's been swiping right for quite some time and always somehow ends up with Mr. Wrong or Mr. Unavailable. He has given up on the dating scene and has decided on a radical path. Pakistani by heritage, he will go the route of the arranged, or as the matchmakers are wont to call it, assisted marriage. Presented with an array of eligible Muslim women, his parents alight on what they think will be his perfect partner. Meeting for the first time on FaceTime, Kaz is smitten. She's a beautiful, demure young law student in Pakistan who is willing to relocate to London. Ecstatic, his family begins plotting the trip to Lahore and the extravagant wedding that will suit both sides.
Zoe, perplexed, is less than enthusiastic to lose her best friend to such a venture. Still, it's lemonade out of lemons time and she approaches her producers about turning this quest and wedding into her next documentary. What a great story this cultural narrative could be. His parents, reluctant at first, agree to let Zoe film the preparations and the ceremony. She and her mother would have been invited in any case, so this is just an added piece of baggage.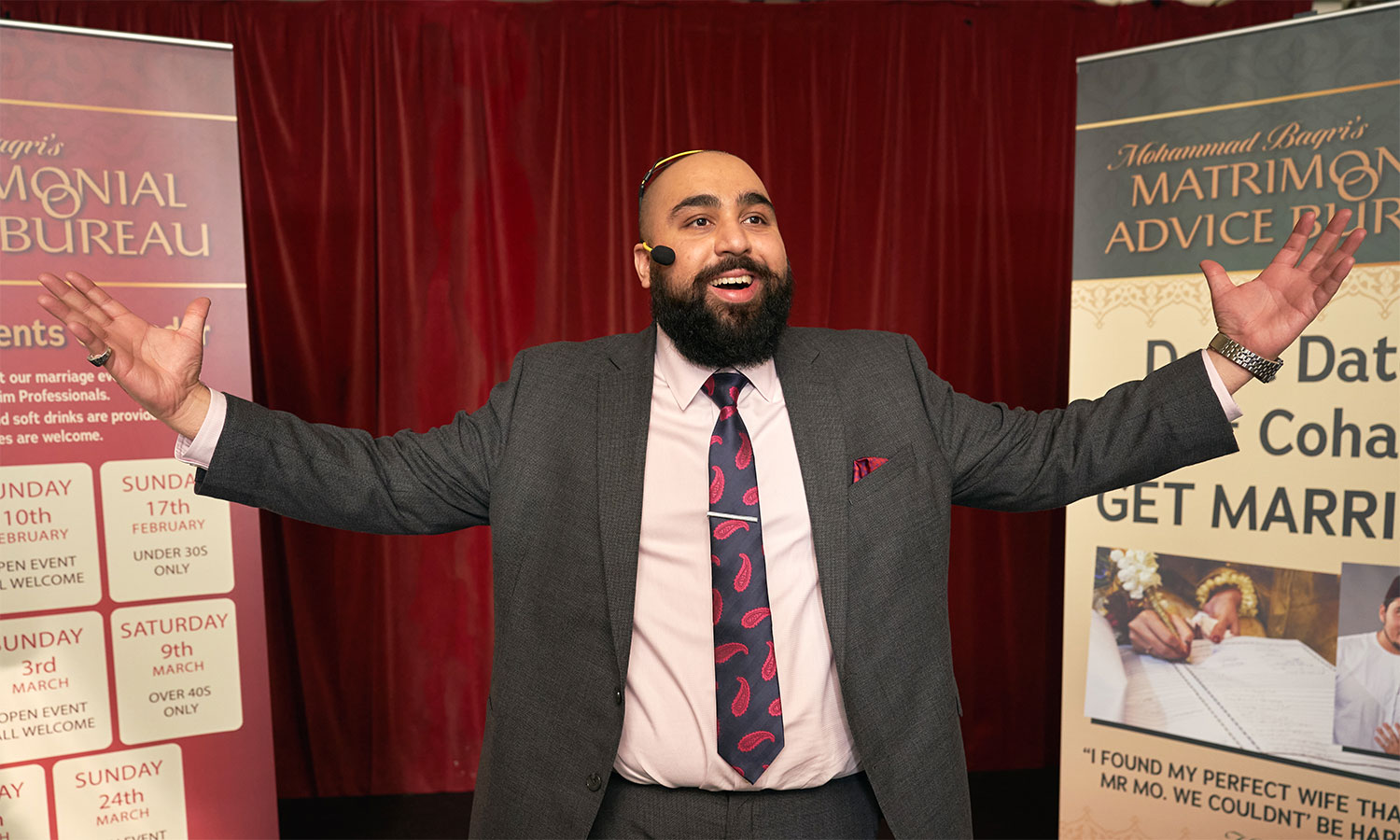 Zoe, whose personal romantic adventures have been much less than successful, interviews other couples who have been "assisted" and is surprised by what she finds. As Mrs. Khan, Aisha, and Kaz's grandmother, the blunt-spoken and prescient Nani Jan, all the products of long-lasting assisted marriages, reiterate, "you run into like and walk into love."
Zoe's mother Cath has been dismayed at Zoe's lack of success in the dating world. Her daughter is smart, beautiful and accomplished but thoroughly unappreciated by the men who have passed through, all ultimately disrespectful of who she is. Yes, they're smitten by her beauty but little else. But then, these are the men that Zoe has deliberately chosen—bad boys all, and most are unavailable in the long run. Maybe there's something to Kaz's thinking. Maybe she'd have better luck if someone else, like her mother, chose for her.
Cath has just the man in mind: her handsome, smart, delightful veterinarian. On first meeting, Zoe's unimpressed with James. She runs to unavailable renegades and James is not of that ilk. But on further reflection, especially after attending Kaz's traditional wedding to a stranger, for what else could you call her, she decides that there may actually be something to having someone else do the choosing and she starts seeing James. Yes, she likes him but there's no spark for her, even if James feels one. They've got the "like" but it seems unlikely they'll, or rather she'll ever get to the "love."
Meanwhile, Kaz's path has taken a sharp left turn when he discovers that Maymouna has a hidden life. The indications were there that the prospective bride might not be all that the Khans believed her to be; but Nani Jan saw the signs. Kaz took this path, in some ways, to ease his parents' concerns. His younger sister married for love outside the faith and has been cut off by the rest of the family. But to go any farther would be to diminish the pleasure of discovery, even if that path is foreordained and not particularly surprising.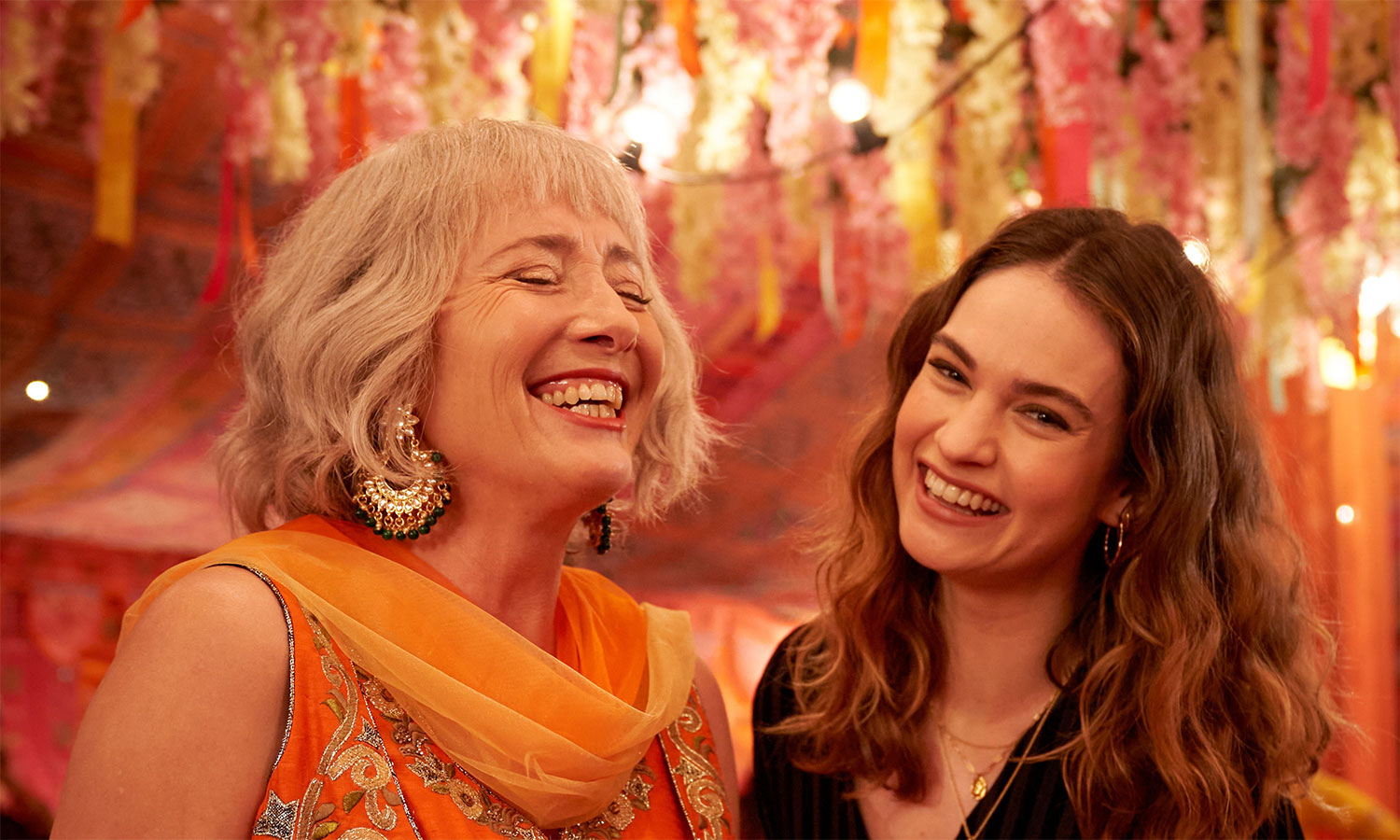 Much of this story resonated with me personally. My grandmother was the spoiled, youngest sibling of eight. She fell in love (disastrously I might add) and refused the matchmaker her parents put forward. She got her way, but her father's pointed words were "He'll be unfaithful." The only one of the eight to have married for love, she was the most miserable. She loved him until he died but as her father had predicted, he was serially unfaithful until the end.
Screenwriter Jemima Khan tapped into personal experience when she conceived of this idea. No, her marriage at the ripe young age of 20 was for love but it did take her from London to Pakistan with her husband and gave her the opportunity to closely observe the "assisted" marriages in her new social circle. It was not what she assumed and she grew to appreciate the philosophy that though they may not have started with love, many ended up with it. As she noted, this was a "simmer then boil" philosophy. As she is quick to point out, she and her now ex-husband were the only love-first marriage in his family history. Theirs was also the only divorce.
Although the premise Jemima discovered from her new friends in Pakistan was that compatibility was more valuable than chemistry, the film would seem to give lie to that premise. Certainly, on paper, Kaz and Maymouna would seem to have a great deal in common. It was important that he valued intelligence, but her beauty was a significant aspect of her appeal. But do only surface commonalities constitute compatibility? Who, in modern-day culture, does this kind of arrangement suit? The cultural differences between a London-born son of Pakistani immigrants and a seemingly demure young woman from that country might, in reality, be insurmountable if properly examined. In the end, however, it wasn't cultural differences that undermined their relationship, but truth in packaging. Interestingly, how much difference is there in the modern-day dating app Tinder where you swipe right, or websites such as Match.com from old-school matchmakers? Granted, swiping right is generally not as related to substantive issues as it is to physical traits, but isn't that a fundamental basis for any kind of matchmaking? Does the fact that it is someone else swiping right for you constitute better odds?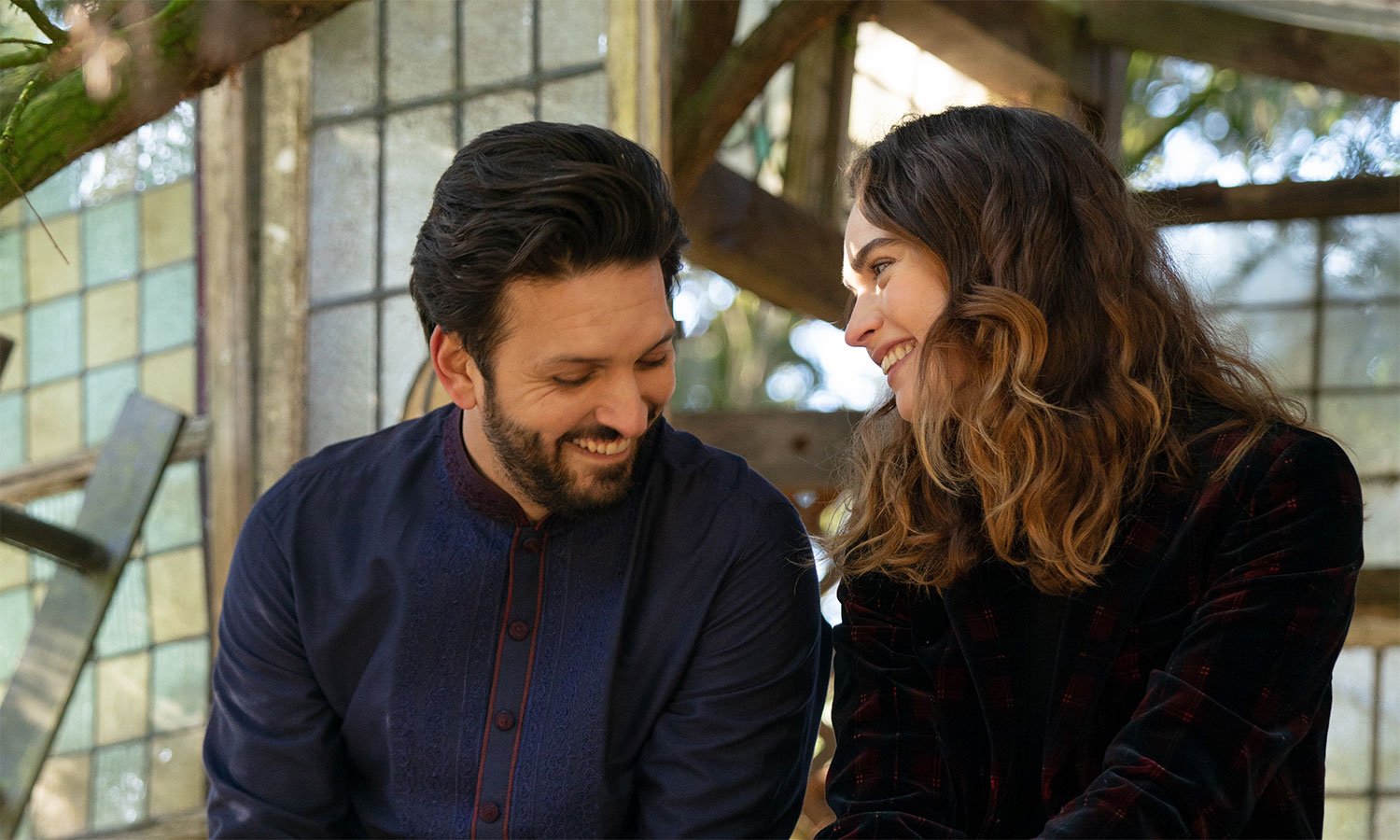 Acclaimed director Shekhar Kapur ("Bandit Queen," "Elizabeth") keeps things moving at a very fast, engaging pace. The scenes are set up for maximum impact with the camera lovingly focused on intimate conversations as well as raucous party scenes. His style elevated the story and added depth. The cinematography by Remi Adelfarasin ("Elizabeth") is lush, making use of available light and the colorful settings.
But it is the casting that really shines with Jeff Mirza as Zahid, an always sympathetic lead who is the perfect counterpart to Zoe, played by the lovely Lily James. Their chemistry comes naturally because they are longtime close friends. James has shown her versatility in films as wide-ranging as "Cinderella," "Downton Abbey" and the recent mini-series "Pam & Tommy." Here she is aggressive, demure and suitably conflicted. She is a pleasure to watch.
I would be remiss in neglecting the three standout supporting actors that give this film some of its oomph. Asim Chaudhry is the matchmaker who seems to channel Tony Robbins pitching "Awaken the Giant Within." Pakiza Baig as Nani Jan is sly, observant and trenchantly funny. Remarkably, this was her first foray into acting.
And then there's Emma Thompson as Cath, Zoe's mother. I would be lying if I said her performance wasn't over the top. It is and it could have used a little more subtlety. But at the end of the day, it's Emma Thompson, and even too much Emma Thompson is never enough. You'll wince occasionally, but getting to see her in traditional Pakistani dress dancing Bollywood style with the girls at the wedding is a hoot not to be missed. She never loses the empathy factor and in her own way she is one of the important anchors of the film.
Is this great art? No. But its qualities lie elsewhere. The portrayal of the society into which Kaz was born and into which his parents would like him to stay is respectful but is also careful to address the limitations faced in a cross-cultural and modern society that emphasizes choice while respecting tradition. When they clash…it's that eternal generational divide.
Too often the obvious takes precedence over the understated, to the detriment of the overall story. Still, it's a fast-paced rom-com with a preordained ending that I enjoyed and think you will too.
Opening May 5 at the Monica Film Center and other Laemmle theaters around Los Angeles. 
Neely Swanson spent most of her professional career in the television industry, almost all of it working for David E. Kelley. In her last full-time position as Executive Vice President of Development, she reviewed writer submissions and targeted content for adaptation. As she has often said, she did book reports for a living. For several years she was a freelance writer for "Written By," the magazine of the WGA West and was adjunct faculty at USC in the writing division of the School of Cinematic Arts. Neely has been writing film and television reviews for the "Easy Reader" for more than 10 years. Her past reviews can be read on Rotten Tomatoes where she is a tomato-approved critic.