As a celebrity chef, putting your name on a restaurant is not a decision to be made lightly, but when it comes to his new three-floor, 180-seat Italian trattoria with a live pasta lab, Evan Funke knew the timing was right. 
"Beverly Hills is the epicenter for ateliers, Gucci is here, Louis Vuitton is here, Hermès is here, all of these very important houses are here and I think I wanted to lean into that," Funke told the Courier. "That's why I did it and I take it super seriously because you can only give a restaurant your name once." 
Funke is the latest dining experience from the man behind acclaimed WeHo restaurant Mother Wolf and Venice hotspot Felix. It is located at 9388 S. Santa Monica Blvd. and is Funke's love letter to the timeless art of Italian pasta making.
The venture is a collaboration between Funke and real estate magnet Kurt Rappaport who owns the gorgeous 1930s Art Deco Building that the restaurant is housed within. The pasta palace encompasses 10,000 square feet, three levels of dining, and a rooftop bar that features some of the best views in the city. 
At the center of the restaurant is a chrome-framed two-story pasta lab that was inspired by Funke's experiences wandering the streets of Bologna and seeing pasta being handcrafted in store windows. Funke said the lab forges a special connection between the diner and the pastaio, which is the Italian term for pasta maker.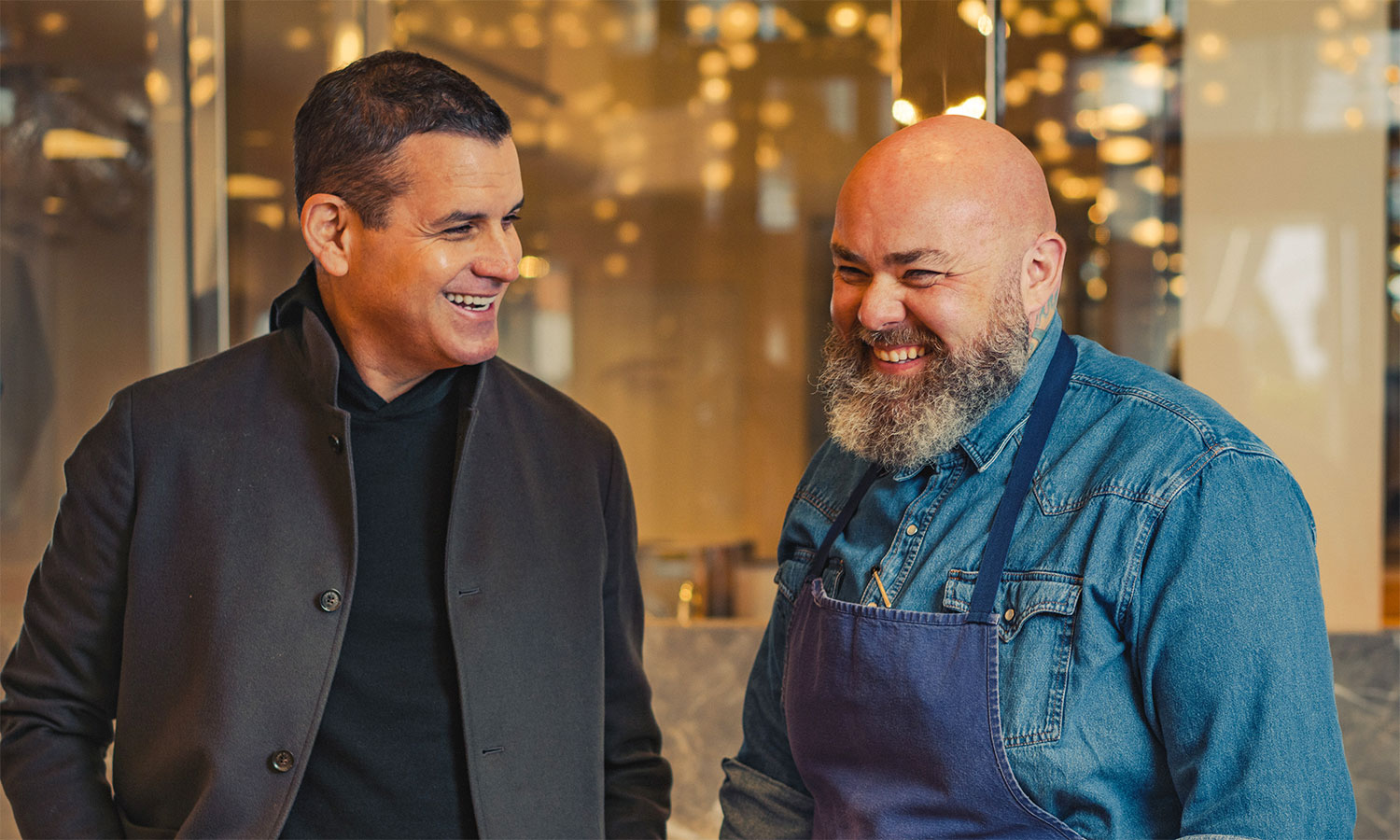 Take for instance, an order of trofie with pesto Genovese, which consists of 150 tiny coils of pasta that each weigh about a gram, he said. 
"If the diner looks through the glass of the pasta lab and sees a pasta maker making 150 repetitions just for that diner, that's a connection that can never be lost and that diner will never look at that pasta shape the same way," said Funke, who also has a lab in his restaurant Felix. "For me, the pasta laboratorio is the beating heart of the restaurants I do."
Funke's menu is an homage to the unique flavors and techniques of different Italian regions, with an emphasis on the seafood focused cuisine of Sicily, which Funke said is his latest obsession.
Diners can enjoy Funke classics like his cacio e pepe, all'amatriciana, ribeye cap steak and focaccia in addition to wood-fired Neapolitan-style pizzas and a range of new dishes. 
A special reverence, of course, is reserved for the pastas.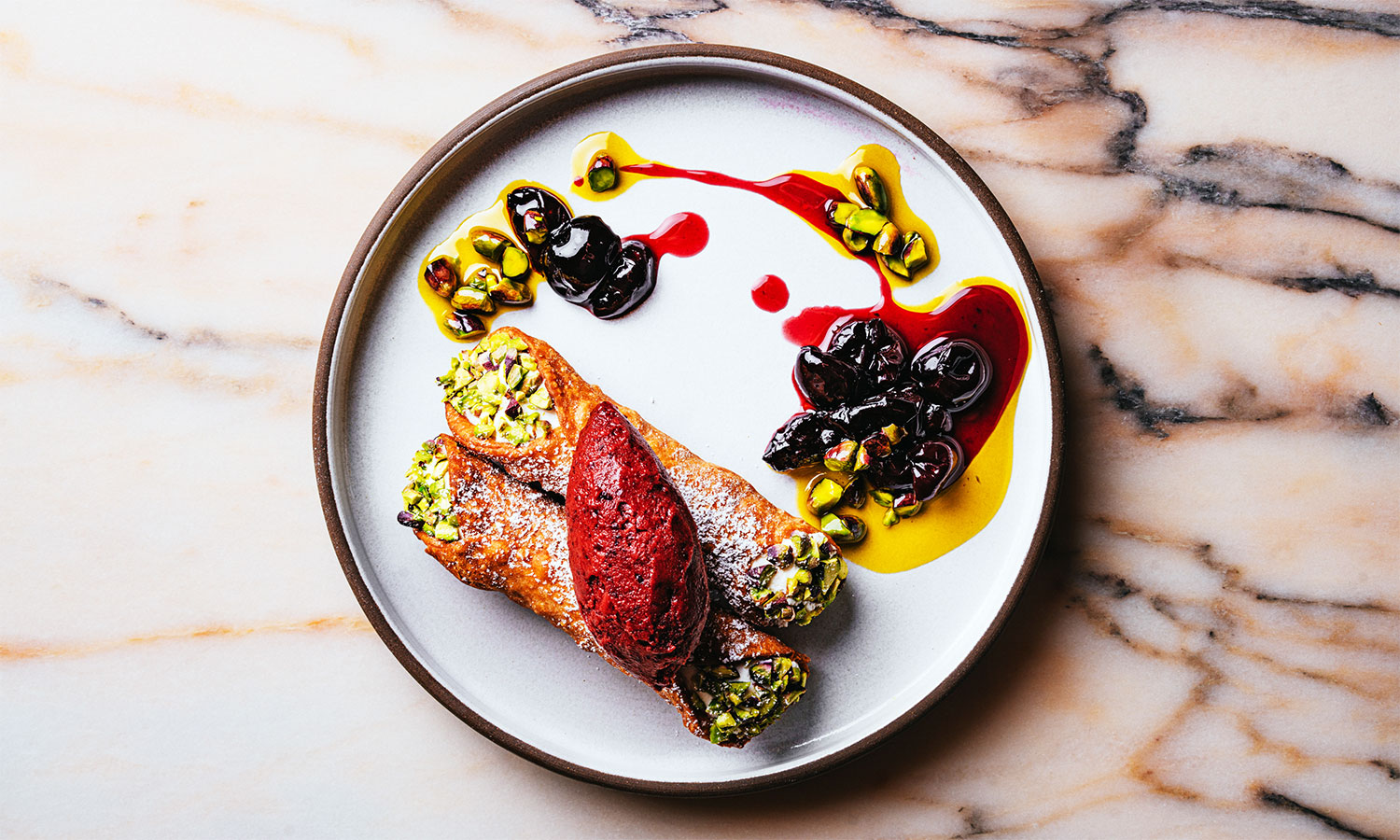 They are each listed on the menu with notations for the region and town they come from and the name of the woman who taught Funke to make the dish during his extensive travels in Italy.  
"In these listings I'm continuing the conversation of how culinary traditions have been passed on through generation to generation for the last couple thousand years in Italy, which is by word of mouth," he said. "I'm continuing the stories of these people and trying to honor their traditions with as much respect and authenticity as possible."
In addition to the chance to showcase his encyclopedic knowledge of Italian pasta shapes and styles, Funke is excited by the opportunity the restaurant provides for multiple dining experiences.
The space was crafted by architect Dan Brunn with interior decor by Clint Nicholas and has bars on each of the three floors including the glitzy rooftop Bar Funke which is built from Cristallo Rosa quartz. Bar Funke is available for walk-ins only and offers a select menu of fresh baked breads, crudos, caviar, desserts and more.
The mezzanine and main dining rooms are adorned with photos and artwork from the likes of Jean-Michel Basquiat, Andy Warhol, and Jean "Johnny" Pigozzi. A private dining room is also available for special events.
"You can enjoy a different experience on each of the levels and I'm excited about how this will grow organically when diners come in and experience it in three different ways," he said. "The space is stunning, the art is spectacular and the building is beautiful."
Funke is open from 5 p.m. to 10 p.m. Monday through Thursday and until 10:30 p.m. on Friday and Saturday. Bar Funke is open from 5 p.m. to 11 p.m. Monday through Thursday and until midnight on Friday and Saturday.