School is out, the days are longer, and the nights are warmer—yes, summer is indeed officially here! And with it comes a long-standing tradition of the season—the summer blockbuster. This is the time when the most highly anticipated movies of the year finally hit the big screen. And we all know what that means: Studios will release their biggest-budget action movies, Oscar-potential hits and offbeat comedies destined to become cult favorites—with runaway box office sales results.
For years, studios overlooked this cash cow…until the summer of 1975. Steven Spielberg's blockbuster hit, "Jaws," changed everything and brought with it the concept of a tentpole, a movie big enough that others could fit under that umbrella. And ever since, franchise films like "Star Wars" and more recently, anything from the Marvel multiverse, could expect a summer slot.
Now streaming platforms such as Apple TV+, Netflix and Amazon, to name just a few, have hopped on the summer hit bandwagon. Making and distributing their own content so impressive that they have begun to contend for and win Oscars. Breaking new ground, "Moonlight," distributed by Amazon, turned the industry on its head when it won the 2016 Oscar for Best Picture. In 2020, several films distributed by streamers, including "The Sound of Metal'' (Amazon), "Mank" (Netflix) and "The Trial of the Chicago Seven" (Netflix) were up for awards. In 2022, several streaming movies entered the race for Best Picture, including "Don't Look Up" (Netflix), "Power of the Dog'' (Netflix) and the Oscar winner, "CODA" (Apple TV+).
The pandemic certainly put a damper on the summer blockbuster season. For more than a year, many theaters weren't even allowed to open, and the only accessible entertainment could be found on television. Although production shut down during much of this time period, the studios still had a stockpile of content to release, and they did it on streaming platforms and pay-per-view. In 2019, 792 films were released in theaters; that number dropped to 334 in 2020 and rose slightly to 406 in 2021 and 449 in 2022. This year, analysts like JP Morgan's David Karnovsky are predicting a 15% jump in summer box office sales. Not quite pre-pandemic levels by any means, but a hopeful sign that the industry is bouncing back.
The rebound began last year, when cinema owners and movie producers received the first bit of good news since theaters reopened—with summer films filling out the year's top 10 lists, including "Jurassic World: Dominion," "Doctor Strange in the Multiverse of Madness," "Minions: the Rise of Gru" and "Thor: Love and Thunder." The standout, "Top Gun: Maverick," stayed atop the box office charts throughout the year. There's a theme here, and it's a time-honored formula—bigger, louder and a sequel. The familiar sells, bigger is better and you'll see that in the upcoming weeks.
With a slew of potential hits on the horizon, from new installments of established franchises like "Indiana Jones" to Christopher Nolan's likely Oscar contender "Oppenheimer" and the already social media-hyped "Barbie" (along with several big-ticket, streaming releases), this season is poised to mark the official return of the blockbuster.  Here's our rundown on what to see—and what not to miss—this summer!
June 2
"Spider-Man: Across the Spider-Verse" continues the animated adventures of Miles Morales, Spider-Man in his universe, who joins Spideys from parallel universes to save the world. "Spider-Man: Into the Spider-Verse" was extremely engaging and cleverly written with a diverse and talented voice cast. With the same production team and another sequel in the works, hopes are high. The original crossed demographic lines allowing it to be a family-oriented tentpole.   
June 9
"Transformers: Rise of the Beasts" brings us up to date, well, rather into the mid-'90s, with those creatures that morph into mechanical robots of scary dimensions, melding live actors with the menacing machines. The remarkable voice cast is led by Oscar-winner Michelle Yeoh, Ron Perlman and Pete Davidson with hot young actress Dominique Fishback, fresh from "The Swarm," doing battle as Elena. This will be a metal-to-metal fight between the new-style transformer, the Maximals (robotic animals) and the villainous Decepticons.
"Flamin' Hot," Eva Longoria's directorial debut, centers on Richard Montañez, the janitor who catapulted to fame and fortune when he added spicy flavor to Cheetos.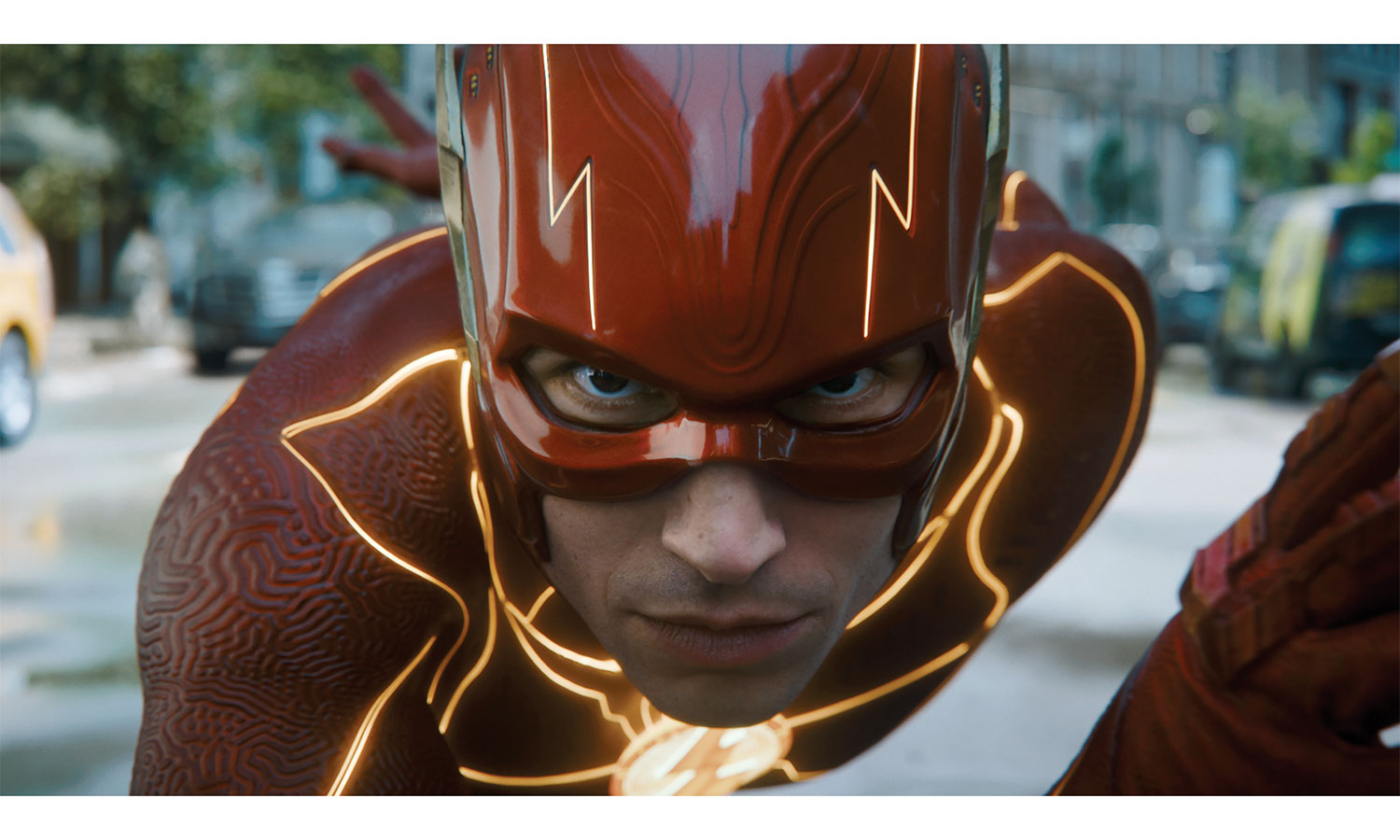 June 16
"The Flash," based on the DC comic hero, sounds like it might be some fun, if only because it brings back previous Batmen Ben Affleck and Michael Keaton, the original, to try and help extricate Barry Allen aka The Flash from the heap of trouble he created by going back in time to try and prevent his mother's murder. Superheroes and supervillains from the past rear their heads as the universe as we know it is upended. I'm guessing George Clooney and Christian Bale weren't available. The gifted but arrest-challenged Ezra Miller stars as Barry Allen/The Flash.
"The Blackening" is a clever take on the presumption that in horror films, the Black guy always dies first. But what if you bring a group of Black friends together to celebrate at a cabin in the woods where a killer lurks in the background? The movie's tagline sets it up: "They can't all die first."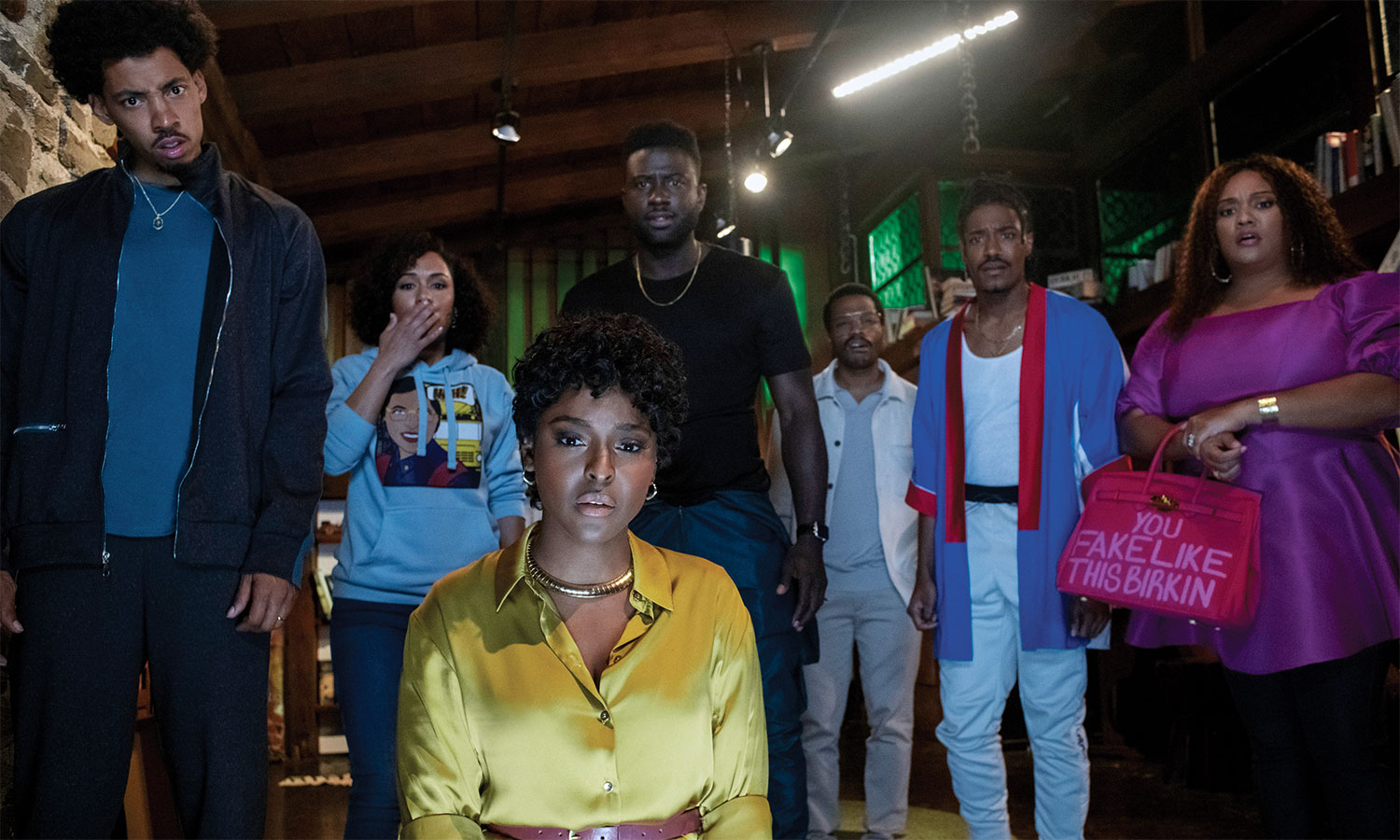 "Elemental" from Pixar Animation mixes characters representing fire, water, earth and air all learning to live together even when they don't mix, as an allegory for multiculturalism.
"Asteroid City" is the new Wes Anderson film with an all-star cast led by Anderson favorite Jason Schwartzman and a whole passel of terrific actors like Scarlett Johansson, Tom Hanks, Brian Cranston and Hong Chau; and that's just the tip of a very big iceberg. It's 1955, and the Junior Stargazer/Space Cadet convention is meeting in a desert town when events occur that spectacularly disrupt the world order. Comedy? Drama? Science Fiction? It's Wes Anderson; it's all of the above.
"Extraction 2," is the follow-up to (you guessed it) "Extraction," led again by black ops mercenary Tyler Rake (Chris Hemsworth) who must conduct another search and rescue mission.
June 23
"No Hard Feelings" is that much-needed comedy starring Jennifer Lawrence. Trying to save her childhood home, she answers a titillating ad. The job? Date the soon-to-leave-the-nest, introverted son of incredibly intrusive parents with unlimited boundary issues. Piece of cake? Not really.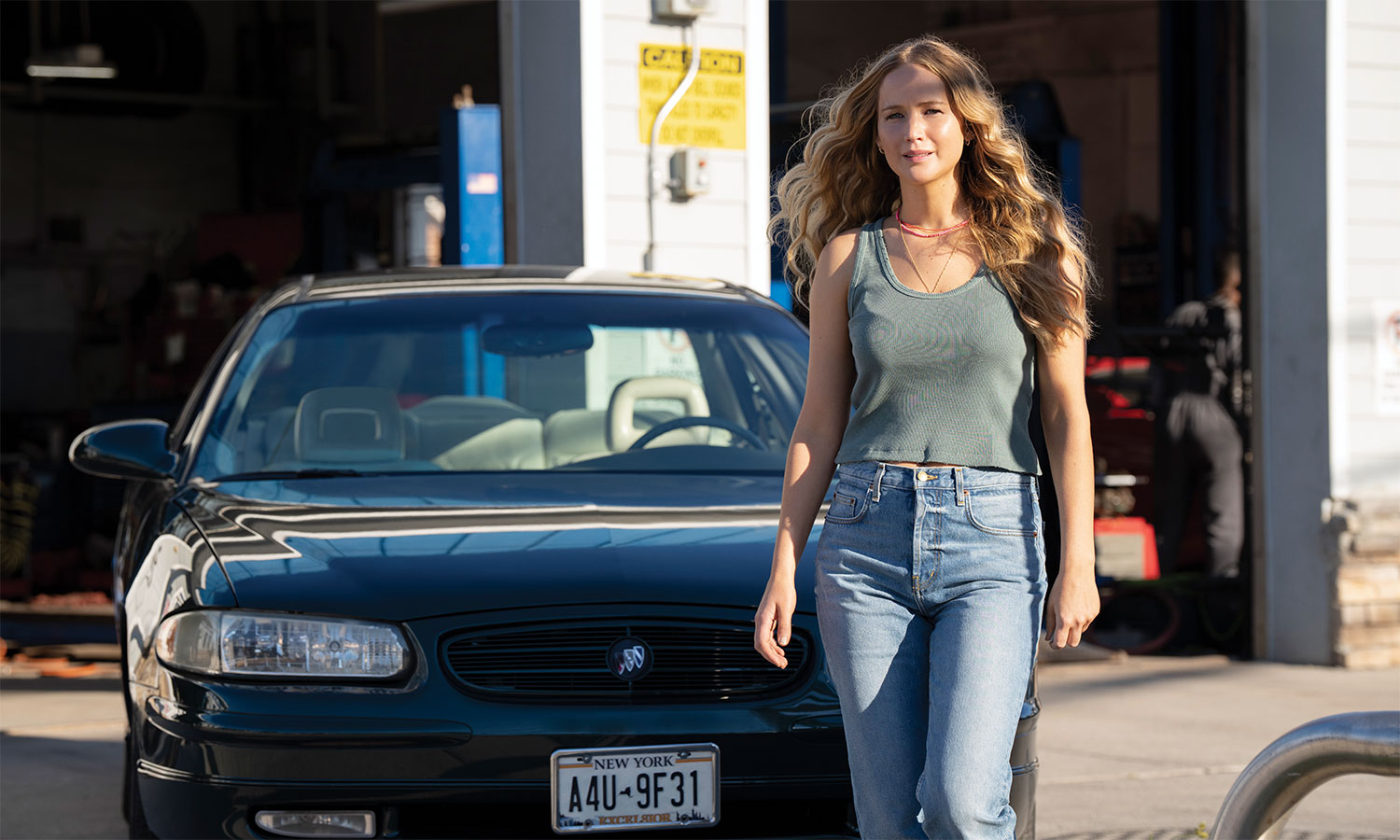 June 30
"Indiana Jones and the Dial of Destiny," directed by James Mangold (with the blessing of Spielberg and Lucas) stars Harrison Ford, reprising his iconic role. A stellar cast—including John Rhys-Davies ("Raiders of the Lost Ark"), Antonio Banderas, Phoebe Waller-Bridge and Mads Mikkelsen, among others—accompanies a ready-for-retirement Indie as he tries anew to make sure that an important piece of archeological history remains safe. Suffice it to say, there will be Nazis. The original, "Raiders of the Lost Ark," was the tentpole for the summer of 1981, and here we are back again with one of the surefire hits of 2023.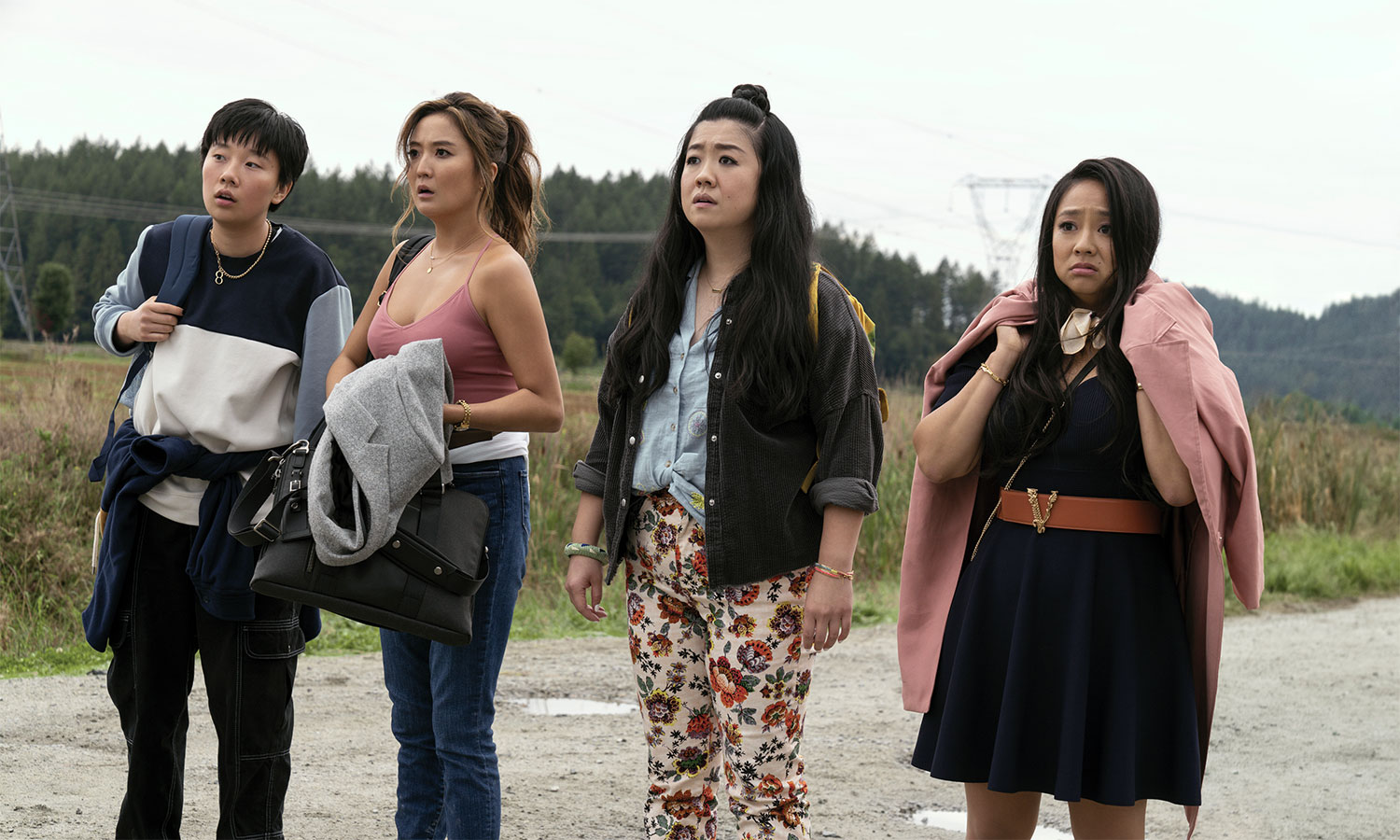 July 7
"Joy Ride" is about the irreverent adventures of one girl's business trip to Asia that goes wildly off the rails and how, eventually, with the help of her best friends forever, disaster turns into the road of self-discovery (and a lot of raunchy fun). Directed by Adele Lim, with a cast led by Stephanie Hsu, Ashley Park, Sherry Cola and Sabrina Wu.
July 12
"Mission: Impossible—Dead Reckoning Part One" is the much anticipated latest chapter in the Tom Cruise "Mission: Impossible" franchise. Directed and written by the redoubtable Christopher McQuarrie ("Top Gun: Maverick," "The Usual Suspects"), expect stunts, explosions, thrills and spies. Repeat appearances, besides Cruise, include Ving Rhames, Simon Pegg, Rebecca Ferguson and Vanessa Kirby with the added punch of the exquisite British actress Indira Varma and the too-under-the-radar Esai Morales. With Part Two opening in 2024, Cruise will have played Ethan Hunt for 28 years! Of course, that pales in comparison to the 42 years that Harrison Ford has been associated with Indiana Jones.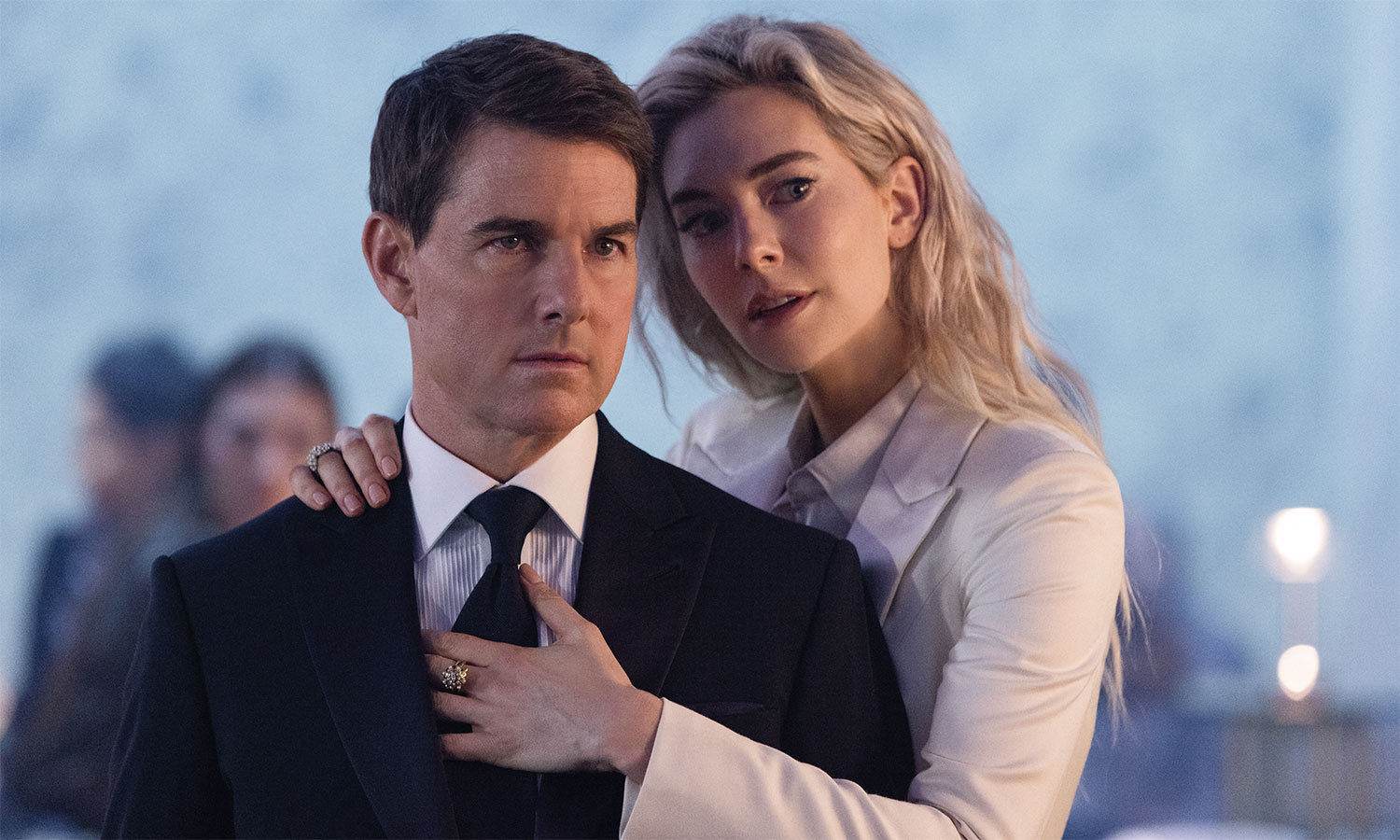 July 14
"Theater Camp" mashes together summer camp for musical nerds, complete with energetic dancing, singing and the faux drama of (gasp) shutdown when the founder (played by Amy Sedaris) goes into a coma, and the camp must be rescued from her clueless brother by the teachers, one of whom is the adorable and extremely talented Ben Platt.
July 21
"Barbie," need we say more? Barbie has been booted from "Barbieland" for not living up to the Barbie standards. She embarks on a journey into the human universe to find happiness. Directed by Greta Gerwig and written by Gerwig and Noah Baumbach, one can only hope that Barbie and Ken, played by Margot Robbie and Ryan Gosling, have their tongues firmly implanted in their cheeks. Loaded with star power that includes Helen Mirren (who is in no fewer than four summer releases), Will Ferrell, Michael Cera and Simu Liu.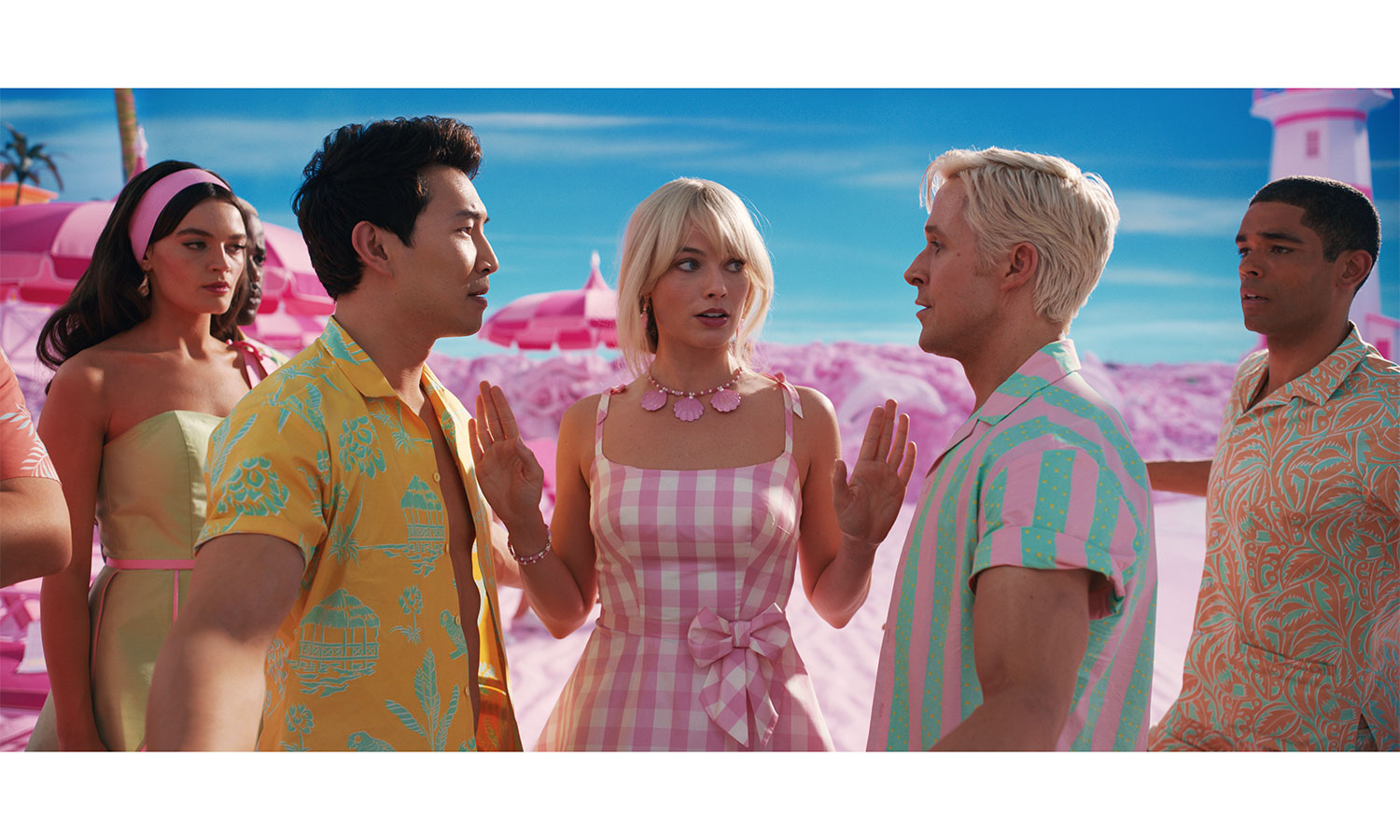 "Oppenheimer," written and directed by Christopher Nolan, is that rare film for adults premiering during the summer. It explores the conflicts faced by J. Robert Oppenheimer as he sets about creating the atomic bomb while trying to manage the political and global ramifications of this weapon designed to end World War II, weighing its potential to do great harm to the future of humanity. This is an IMAX-shot thriller that brings you into the pulsing immediacy of decisions with grave consequences, spies and petty politics that have the possibility of turning friends into enemies. A top-notch cast is led by Cillian Murphy, Emily Blunt, Matt Damon, Robert Downey Jr. and Rami Malek.
July 28
"Haunted Mansion" is the latest Disney film based on one of their amusement park attractions. When their home is invaded by squatters of the supernatural variety, a woman and her son enlist today's equivalent of moronic ghostbusters. An all-star cast led by LaKeith Stanfield, Tiffany Haddish, Owen Wilson, Danny DeVito and Jamie Lee Curtis, among others, are there for your exorcizing pleasure.
August 4
"Teenage Mutant Ninja Turtles: Mutant Mayhem" is Paramount's final "event" opening of the summer. The latest in the Turtles franchise, "Mutant Mayhem" is a computer-animated film voiced by a new set of actors including Jackie Chan, Seth Rogan, Rose Byrne and John Cena, among others. Coming out to the world of humans in New York, they just want to be normal teens and have fun, but they always seem to attract the wrong sort, in this case, it's an army of non-turtle mutants.
"Meg 2: The Trench," the sequel to "The Meg," is a sci-fi thriller based on "The Trench" by Steve Allen. Some of the same cast returns, notably Jason Statham and Cliff Curtis. If it follows the novel, expect creatures from the deep and a giant shark, at the very least. Director Ben Wheatley ("Kill List") definitely knows how to up the fright factor.
August 11
"The Last Voyage of the Demeter" is based on a chapter from Bram Stoker's "Dracula." The cargo of the Demeter is being transported from Carpathia (where you would find Transylvania) to London. What could go wrong?
"Gran Turismo" profiles Jann Mardenborough whose dream was to become a race car driver. To that end, he parlayed his skill at the Gran Turismo video game to win a series of competitions that he hopes will get him closer to his goal.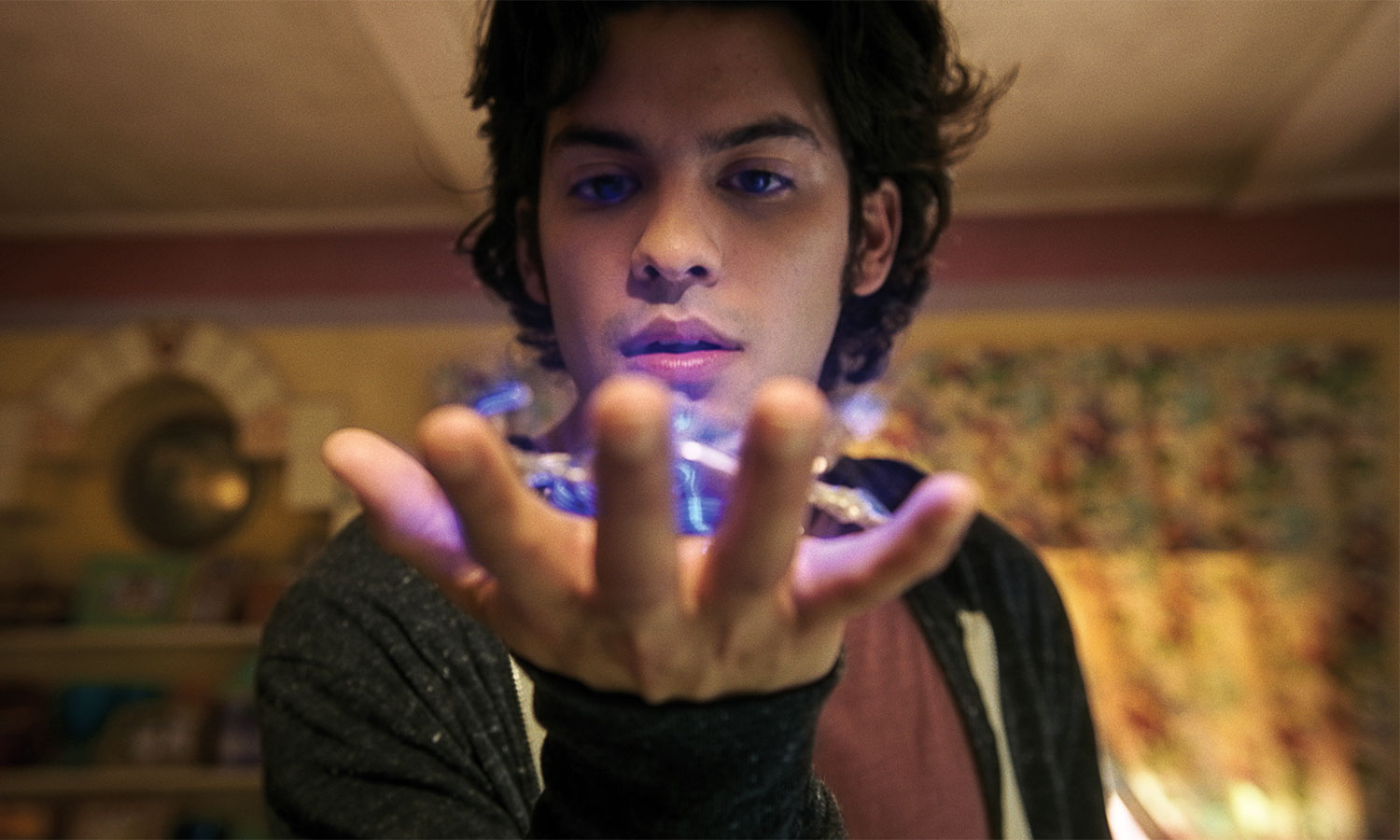 August 18
"Blue Beetle," another superhero film from the DC Extended Universe, features the character Jaime Reyes, a Mexican teen who finds an alien beetle (Blue Beetle) that gives him superpowers. Xolo Maridueña leads a cast that includes George Lopez, who plays his uncle Rudy, and a host of up-and-coming Latino actors. Susan Sarandon plays the villain in this latest addition to the comic book genre.
"Strays" is the potentially hilarious film about Reggie (Will Ferrell), a sweet innocent border terrier abandoned on the wrong side of town by his cruel owner, Doug (Will Forte). Reggie meets Bug, a streetwise Boston Terrier (Jamie Foxx), and together they seek revenge against Doug, enlisting the help of their other canine friends. Who doesn't love dogs, especially when they're voiced by this group of comic actors?
"White Bird" is a continuation of the story begun in "Wonder." Originally centered on a disfigured child, "White Bird" focuses on the boy who tormented him and the life lessons he learns from the narrative of Grandmère about how an act of kindness by a boy she ostracized, saved and changed her life. Better yet, Grandmère is played by Helen Mirren. It's a thoughtful adult film in a sea of ghost cars and ninjas.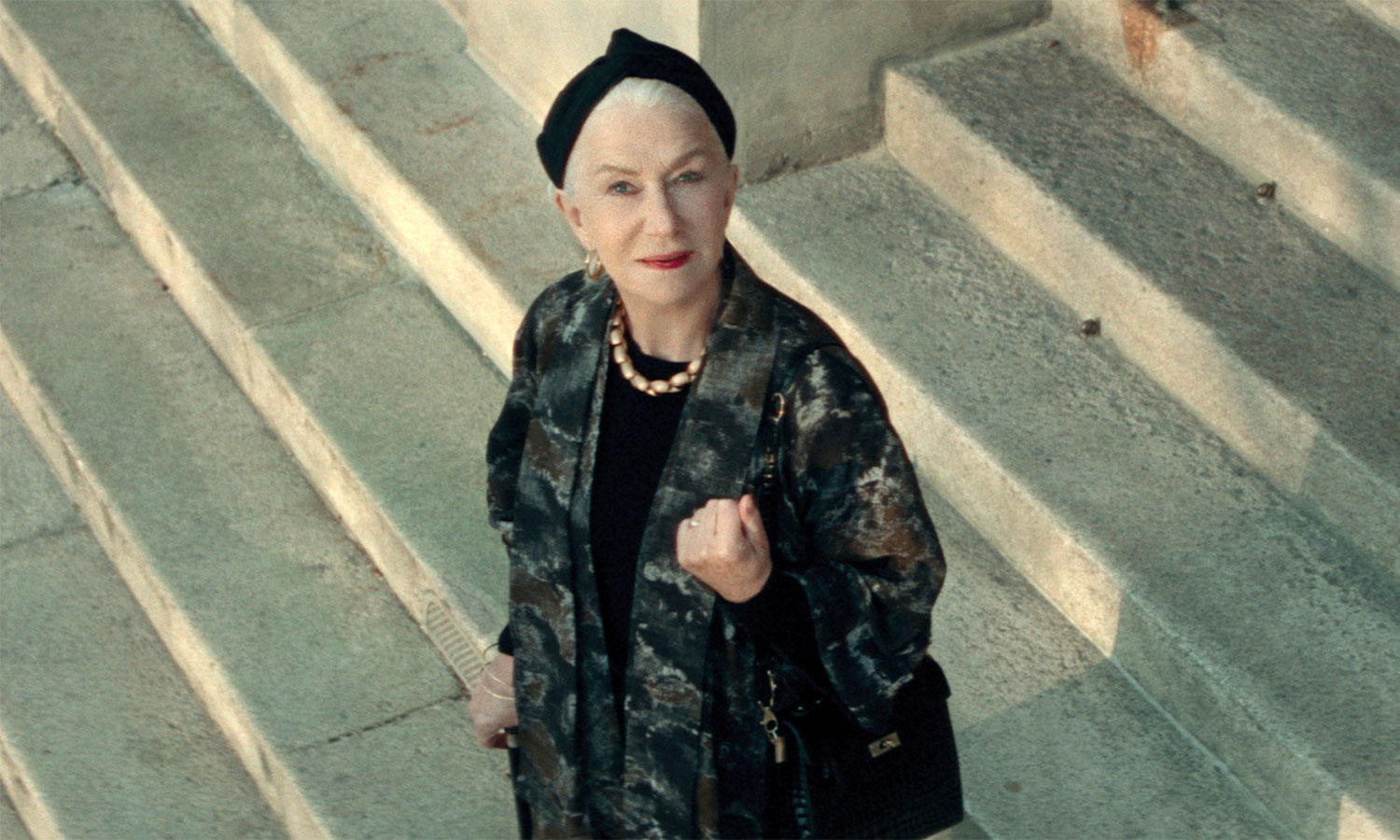 August 25
"Golda" stars Helen Mirren (a controversial choice) as the Milwaukee housewife who was the Prime Minister of Israel from 1969 to 1974, leading her country through many crises, not the least of which was the Yom Kippur War.
September marks the end of summer and as Labor Day approaches, the rollouts start to slow. There will be other films that the studios hope will land big, but for the most part, the events are over. However, there will be a slow trickle of interest in September and October as the studios ready their Oscar candidates for the November and December rush.
September 1
"The Equalizer 3" brings Denzel Washington back as Robert McCall with Antoine Fuqua again directing and Richard Wenk writing the script. There will be blood, action and drama, but the team of Fuqua and Washington is unstoppable. 
And lest we forget, there will be television, lots of it. The broadcast networks still use the end of September to launch their new series, and we can expect more yet-to-be-announced new series to hit most of the streaming platforms during that window as well. As of press time, only two streaming series have been announced for summer launches, "Barracuda Queens," a new Netflix international crime series from Sweden, beginning on June 8 and "The Afterparty," a comedy-mystery, on July 12 from Apple TV+.
Happy viewing!