Members of the local business community and city officials came together to celebrate the 100th anniversary of the Beverly Hills Chamber of Commerce at the Beverly Hilton on Nov. 8.
Mayor Dr. Julian Gold as well as Councilmembers Lili Bosse, Lester Friedman, John Mirisch and Sharona Nazarian were among those in attendance.
"You look at the prosperity that's in this city, and we recognize the contributions of all the businesses to that," Gold told attendees from the podium in the Hilton's Beverly Hills ballroom.
"We as residents are the beneficiaries of all that our businesses do, and much of that is because of the work of the chamber."
Chamber board member and Beverly Hills Fire Chief Greg Barton credited the organization with bringing in revenue that helps to provide the "highest level of fire and police services to this community." He added that the chamber has been an important channel to arrange safety training seminars for businesses and distribute updates on new regulations and ordinances.
The chamber serves as a sounding board for entrepreneurs working in Beverly Hills and has ensured that their voices are heard by local lawmakers, the Chairman of the Chamber's Board of Directors David Mirharonni said. 
He added that in recent years, the chamber has spoken out on issues regarding artificial intelligence, homelessness, and other emergent topics affecting how people do business in Beverly Hills and around the world. Most recently, it issued a statement of support for the State of Israel, following suit with a similar gesture made by the City Council in October.
"We're adapting; we're going to continue to adapt to the next 100 years," Mirharooni said shortly before raising his glass and calling for a toast.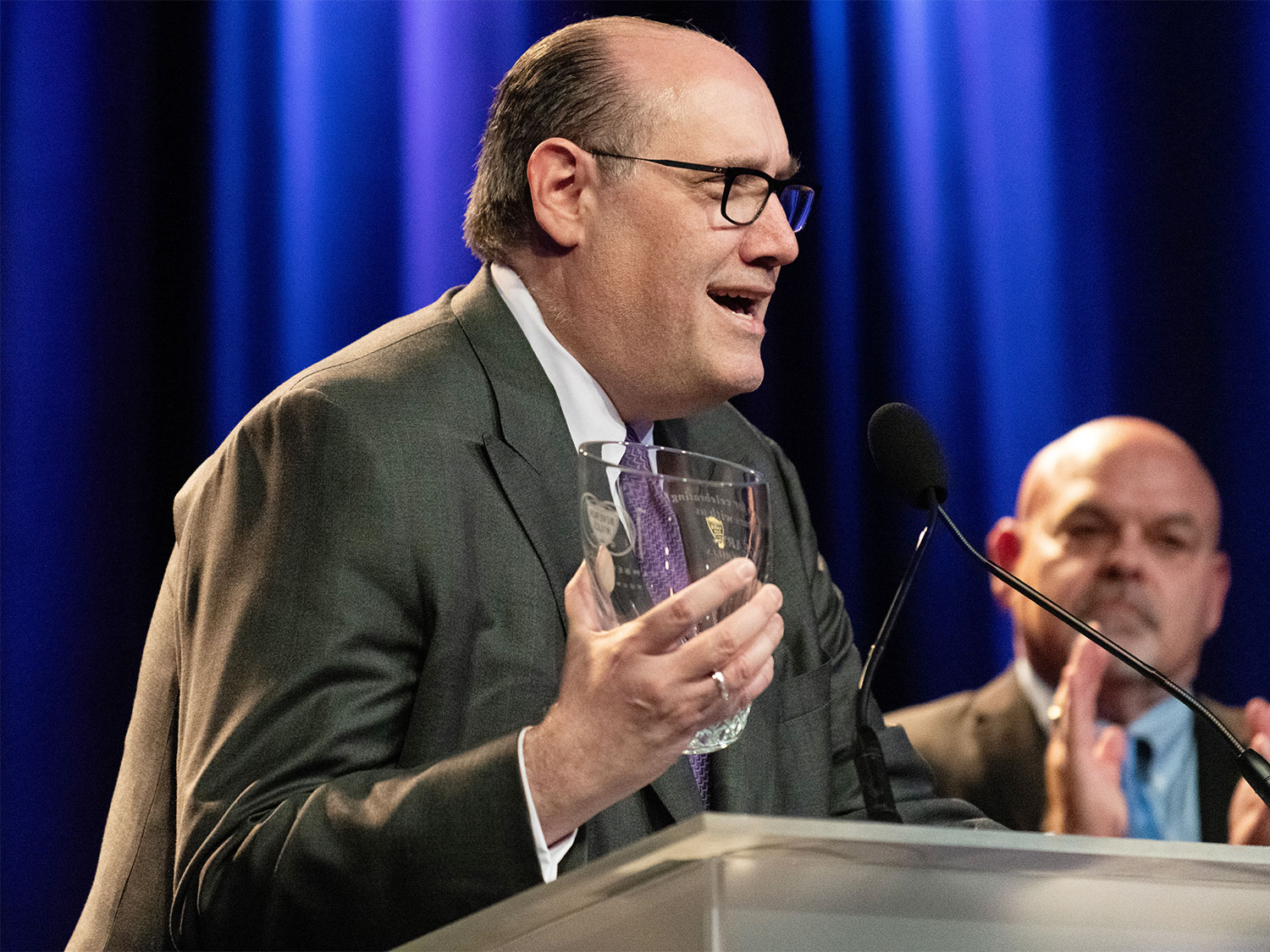 During the Centennial Celebration, the chamber also honored seven businesses for their longevity and longstanding contributions to the business community. Those honorees were the Beverly Hills Hotel, the Beverly Wilshire Hotel, the Beverly Hilton, Cedars-Sinai Medical Center, the Greater Los Angeles Realtors Association, Gearys and Mickey Fine Pharmacy.
Some of those businesses have been a part of the chamber for anywhere from 70 to 96 years, Chamber President and CEO Todd Johnson said. He added that together, they have weathered a wide range of challenges and are prepared to meet any future hurdles.
"Over the decades we have seen everything from a number of world wars, a number of conflicts, up times, recessions, a depression," he said. "We are poised right now to be one of the most successful chambers in Southern California by far."