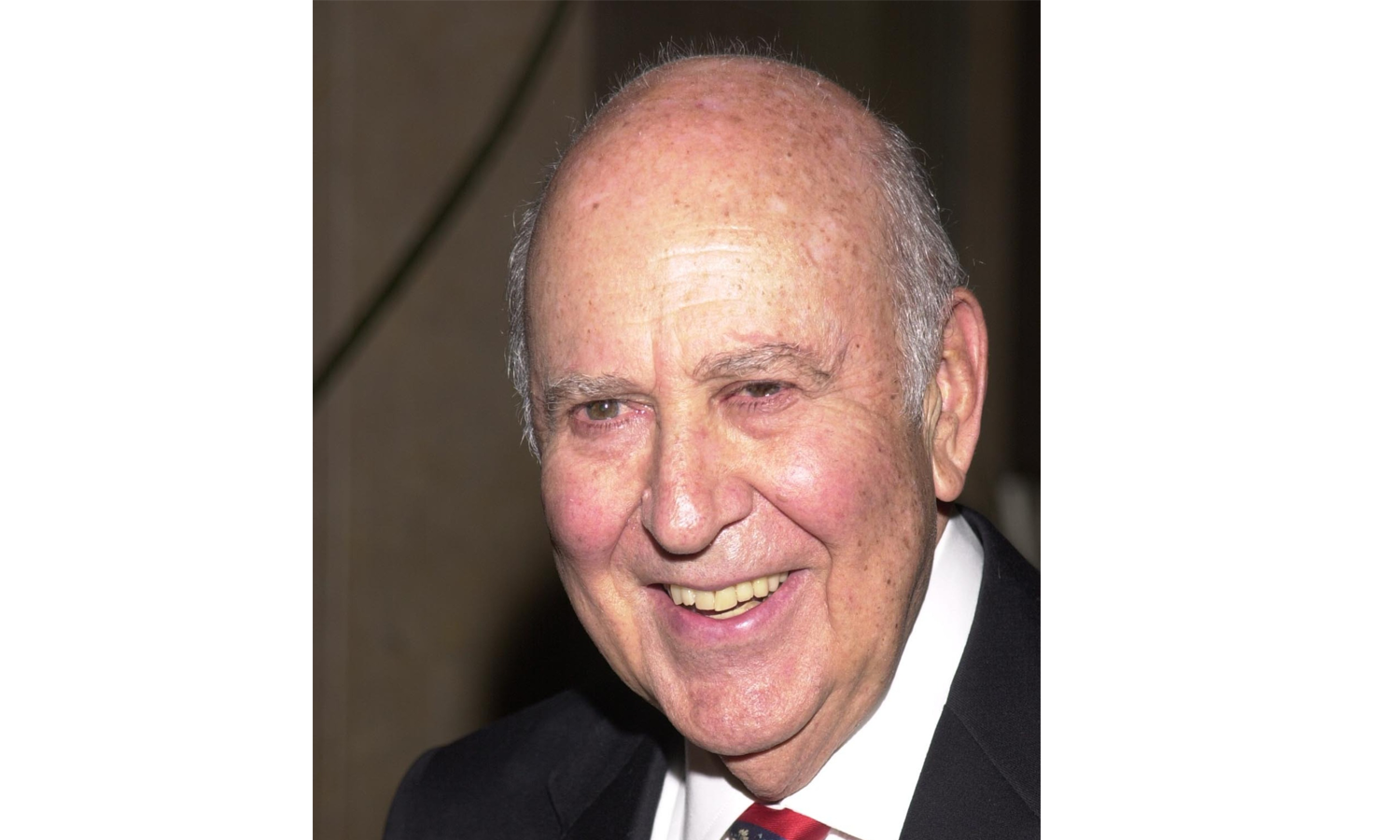 Comedy icon Carl Reiner died of natural causes on June 29 at his Beverly Hills home. He was 98. The writer, producer, director and actor were the creator of "The Dick Van Dyke Show," part of Sid Caesar's legendary team and longtime comedic partner of Mel Brooks.
Reiner's son, filmmaker and activist Rob Reiner, announced his father's passing on Twitter. 
"Last night my dad passed away. As I write this my heart is hurting. He was my guiding light." 
Reiner first gained fame as a regular cast member of Sid Caesar's "Your Show of Shows," for which he won two Emmys in 1956 and 1957 in the supporting category. Reiner remained in the public eye well into his 80s and 90s with roles in the popular "Ocean's Eleven" trio of films; and on TV with recurring roles on sitcoms "Two and a Half Men" and "Hot in Cleveland." 
It was during his years with Caesar that he met Mel Brooks. The two enjoyed a decades-long friendship and comedy partnership, highlighted by their famed routine, "The 2000-Year-Old Man." 
"If I've made some[one] smile, or laugh, I know Carl Reiner & Sid Caesar were showing me the way. No matter how many times I heard 2000-Year-Old Man, it was like the first time. No one is old enough to remember Sid Caesar's Show Of Shows, but me & Lincoln, but I Learned funny from Carl & Sid," posted Cher on her Twitter page. 
Reiner was the winner of nine Emmy awards, including five for "The Dick Van Dyke Show." His most popular films as a director included "Oh God," starring George Burns, in 1977; "The Jerk," with Steve Martin, in 1979; and "All of Me," with Martin and Lily Tomlin, in 1984. 
"Goodbye to my greatest mentor in movies and in life," Martin wrote on his social media accounts. "Thank you, dear Carl." 
"Sadly, we have lost a true comedic genius. Beverly Hills resident Carl Reiner was a brilliant writer, director and performer. His body of work is only surpassed by his humanity towards others," Beverly Hills Mayor Lester J. Friedman told the Courier. 
Reiner's wife Estelle, to whom he had been married since 1943, died in 2008. In addition to Rob Reiner, survivors include his daughter Sylvia Anne and son Lucas. 
Days before his death, Reiner posted on his Twitter page: "Nothing pleases me more than knowing that I have lived the best life possible by having met & marrying the gifted Estelle (Stella) Lebost – who partnered with me in bringing Rob, Annie & Lucas Reiner