The Courier's Fine Autos Contributor, Tim Lappen, also is the Fine Autos Editor for Haute Living, Haute Time, Haute Residence and Haute Auto magazines and online and also is a partner in a Century City law firm, where he chairs his firm's Family Office Group and the Luxury Home Group. He can be reached at TLappen@gmail.com and his website is
www.LifeInTheFastLane.org.
Just to whet the appetite (and who doesn't like a whetted appetite for the summer?) we are looking today at some serious iron, each of which just happens to have an open-top option, beauties from Aston, Bentley, Corvette, Ferrari, Lamborghini, McLaren, Porsche and Rolls.  These aren't your father's (or grandfather's or almost anyone else's) convertibles in the way that they were created yesteryear. The dreamboats of the 1950s and 1960s were canvas-topped luxobarges, by and large (emphasis on "large"), but the ones that we'll view today either are full-on performance cars or hyper-luxurious cars which still perform amazingly on the road and–yes–even on the track.  
We'll meet them in alphabetical order so as not to offend anyone. I had to drive them before writing about them (as I almost always do), so I hope that you appreciate the great efforts that I have gone to in order to bring you this report. Lucky me, as I love all of these cars and would be happy to have any one or all of them for my own. Their base prices total about
$2.5 million so be sure to bring your checkbook to this summer party.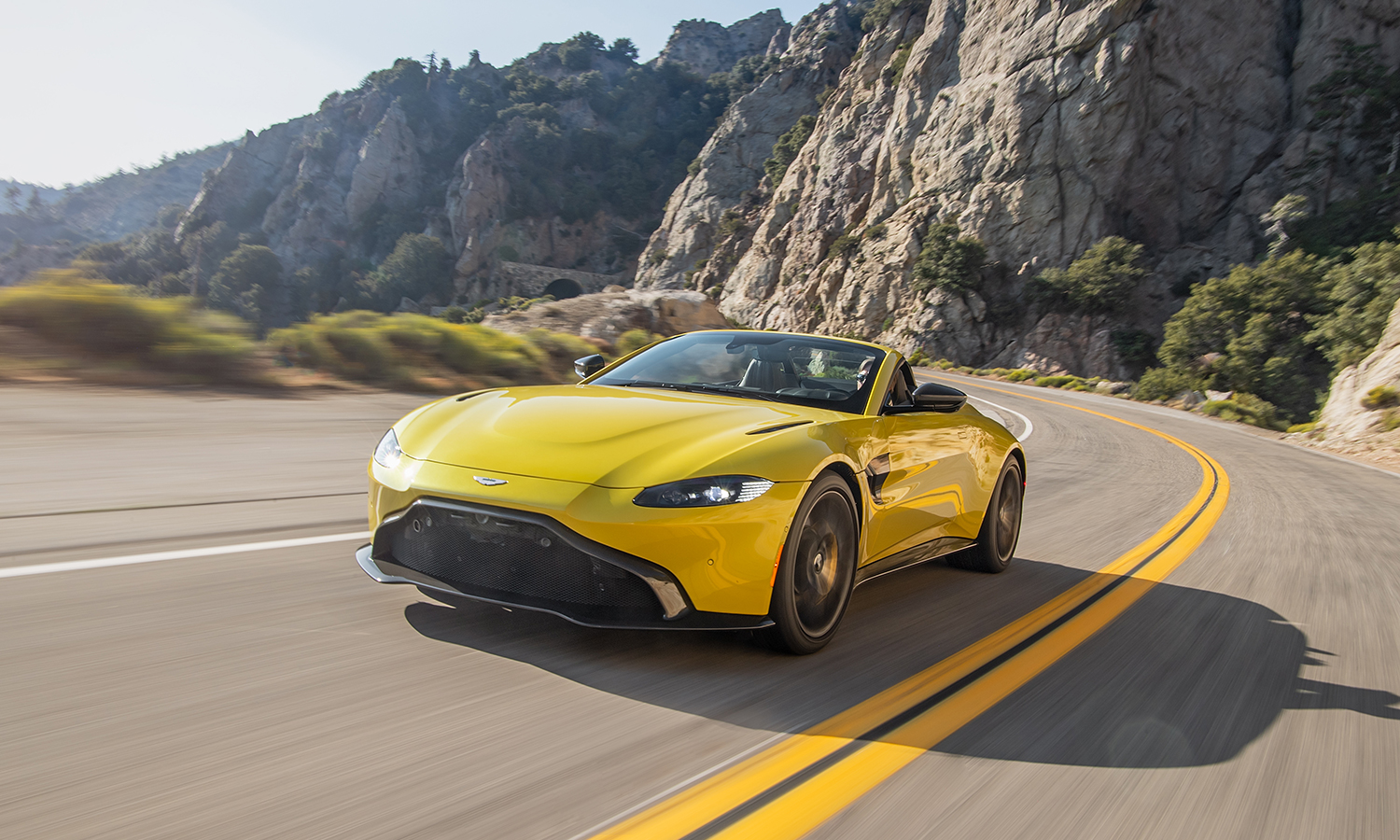 Aston Martin Vantage Roadster
Aston recently redesigned the Vantage and they did a terrific job. The lines are even more sinuous; the rear (especially the taillight) is quite sculptural and very attractive and the sound is terrific (unless it's your neighbor's Vantage, which might not be as welcome).  With an interior befitting a luxury car, the Aston is a joy to drive (and a delight to hear), with performance to match, with 0-60 MPH in 3.7 seconds.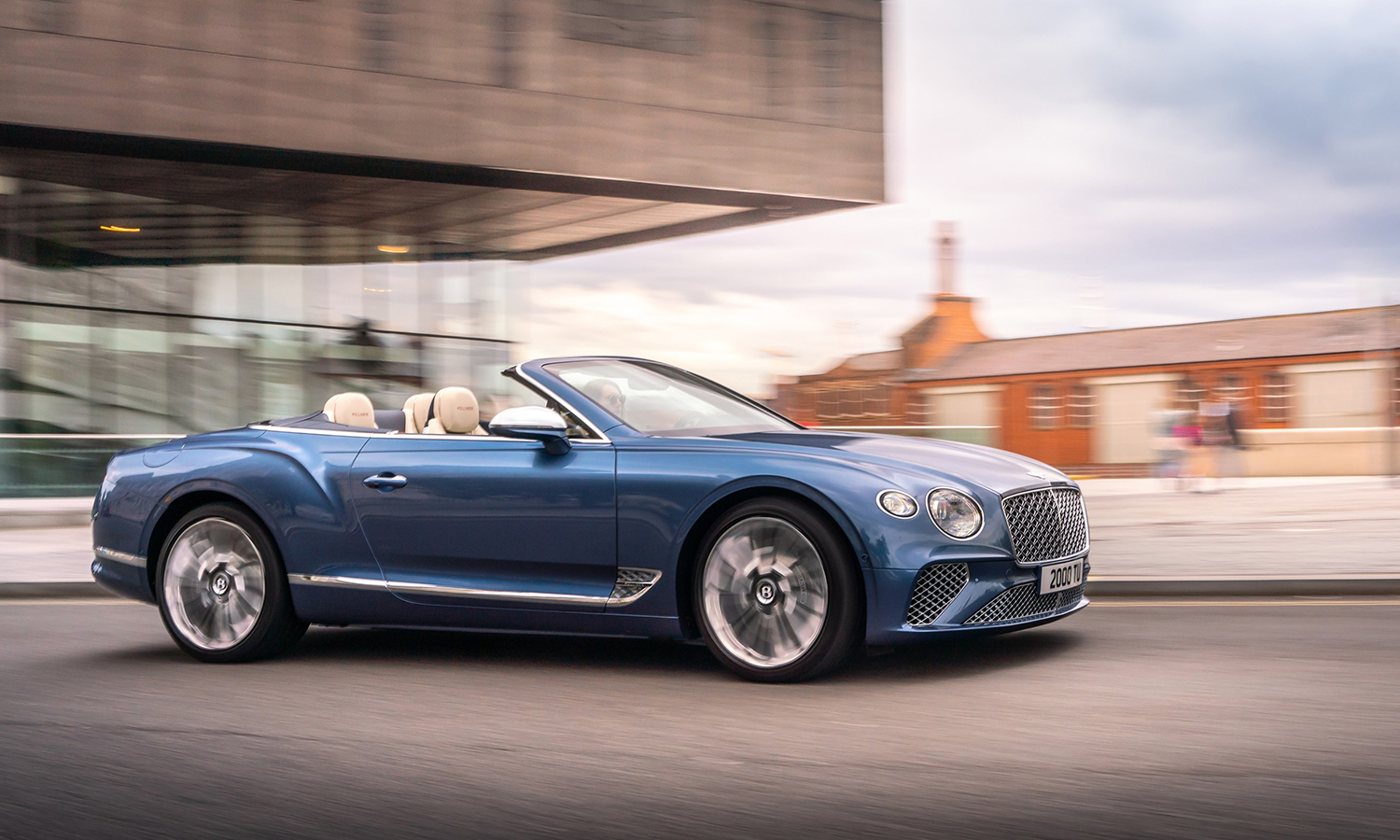 Bentley GTC Mulliner
I have driven most of the Bentley models from the past decade or so and I have to say–the GTC (aka GT Convertible) Mulliner is ne plus ultra!  No part of the car has been left unadorned, with stitches, inlays, intarsias and other upgraded designs.  The result is sumptuous! Coupled (as "mine" was) with a W12 engine pumping out 650 HP and 635 lb.-ft. of torque, this 5,300-plus drop top can lay down 0-60 MPH in 3.7 seconds.  A gorgeous performer.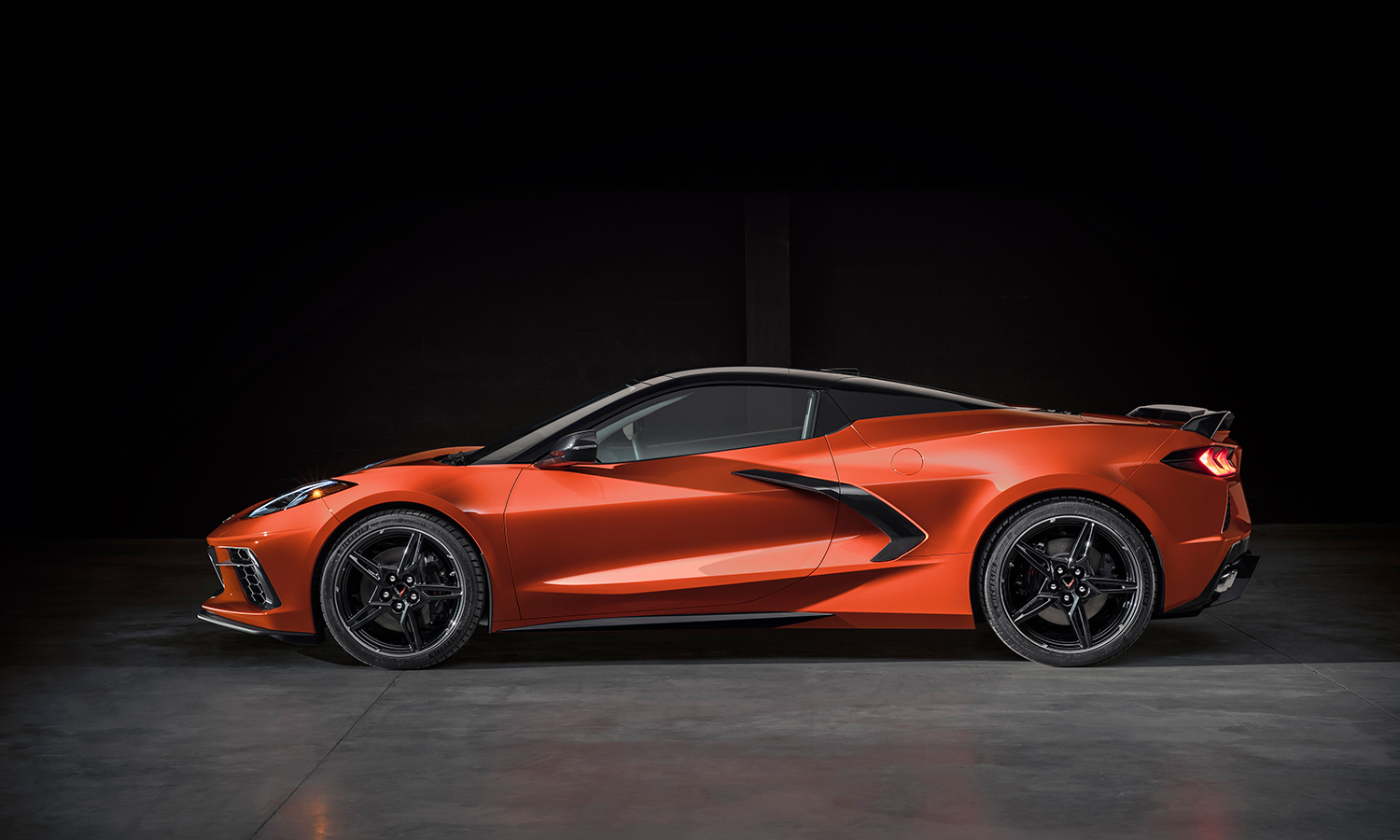 Chevrolet Corvette Convertible
The new Vette really is a paradigm shift for Chevy as it incorporates
a mid-engine design. There is a lot to love here, as both technology and style abound. Though the power output is under 500 HP, it feels extremely quick and rips off 0-60 MPH in 2.9 seconds. A comfortable, quick and European look from Detroit (actually, it's built in Bowling Green, Kentucky), passersby constantly mistook it for a Ferrari or a McLaren.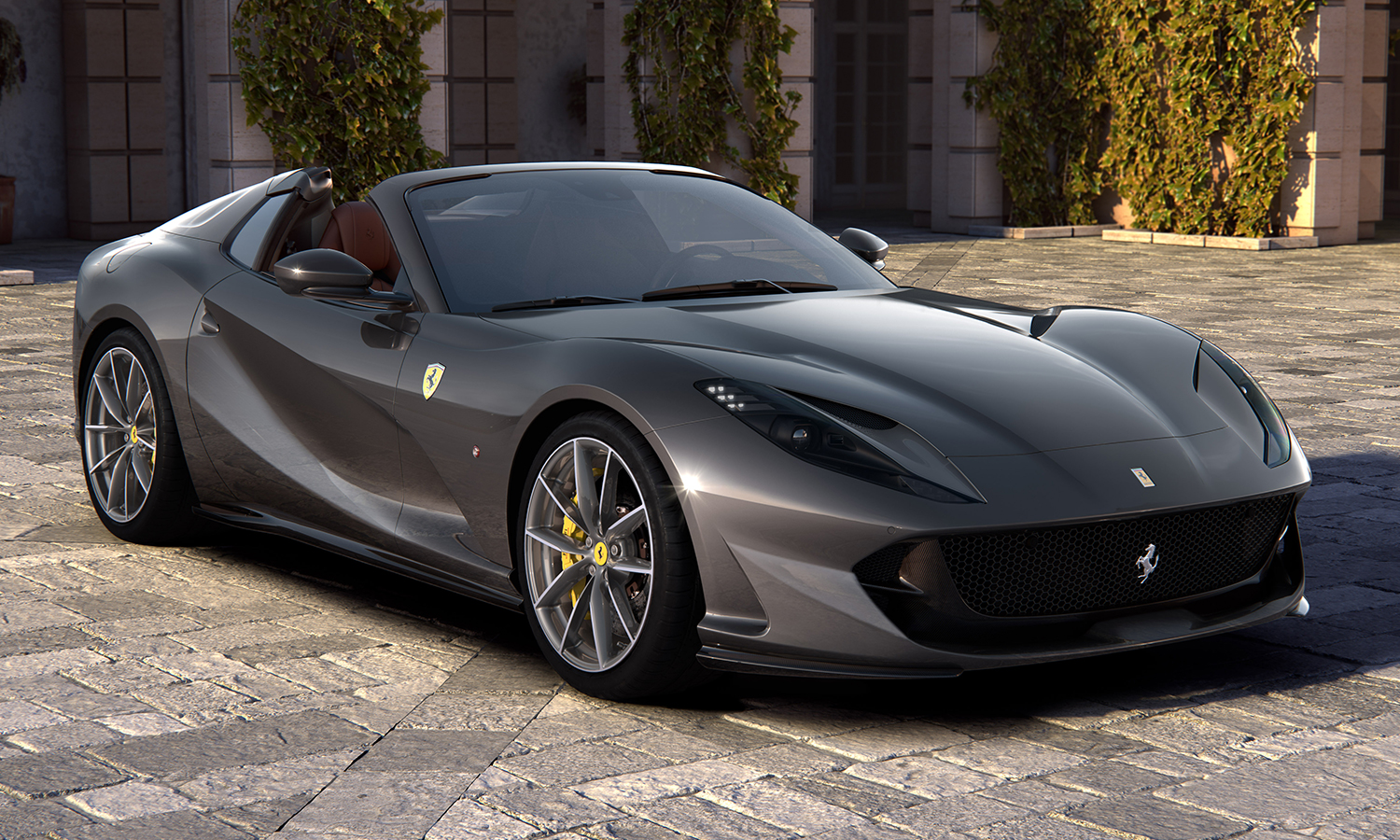 Ferrari 812 GTS Spider
Ferrari showed up at this summer soiree with some serious ammo–the 812 GTS is the newest front-engine V12 from the Maranello Masters.  With just under 800HP, a top speed of over 210 MPH and a 0-60 time below 3 seconds, there are few cars–and fewer convertibles–that can keep up. I love the sounds of V12 Ferraris, top up or town.  Will you mess up your hair driving with the top down? The answer is blowing in the wind.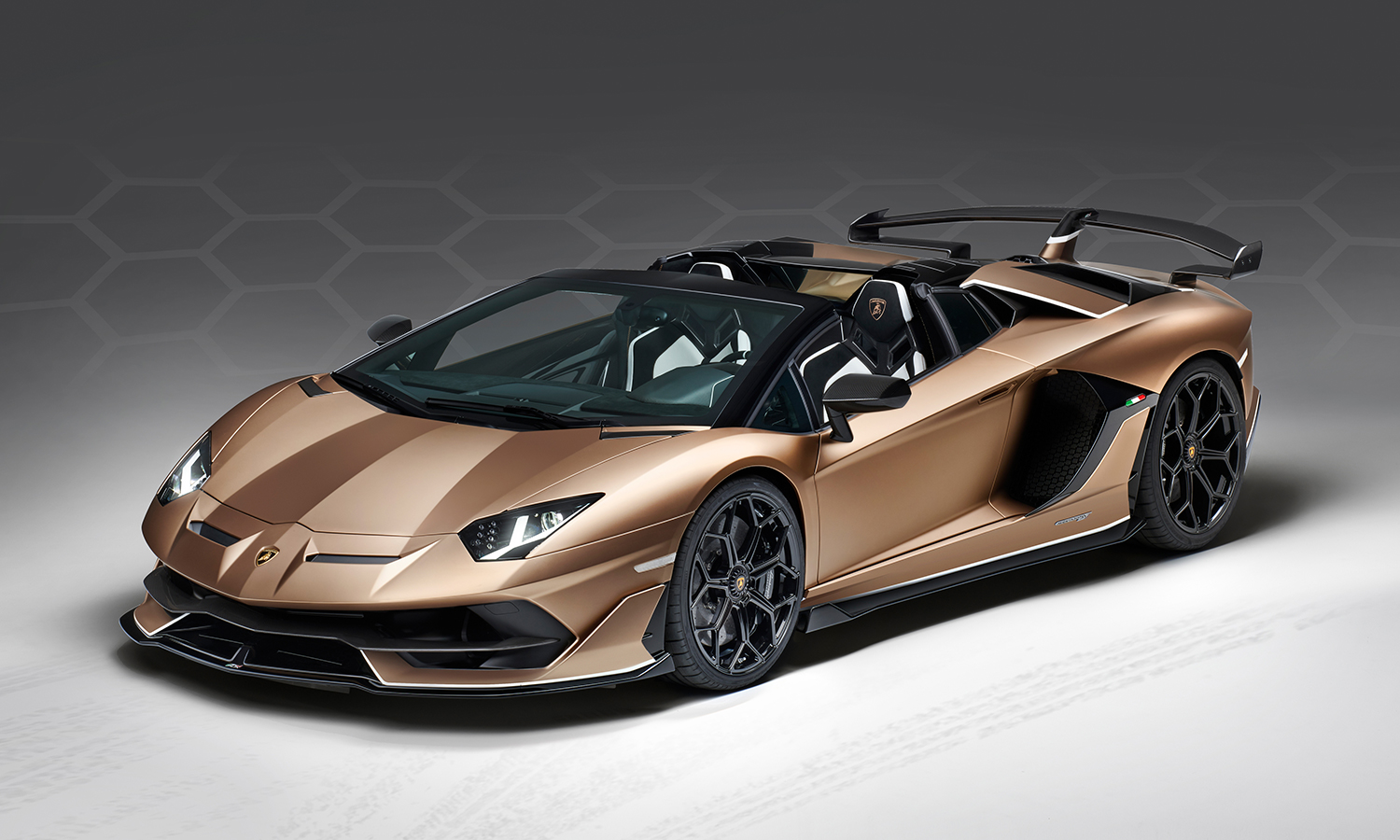 Lamborghini Aventador SVJ Roadster
As is their wont, Lamborghini showed up at this picnic with a spiky haircut, a chain-link necklace and a switchblade! Don't agree? Maybe it just feels that way to me as this is an angular bugger with a screaming motor and performance to match its major swagger, with 0-60 MPH in 2.9 seconds, not too surprising since it boasts almost 760 HP.   
McLaren 720S Spider
McLarens have a certain feel (and this is going to sound like Goldilocks) but it's not too noisy, not too stiff a ride, and not hard to live with. It is really just right, unlike so many supercars of the past. A highly refined car, the 720S Spider provides comfort, luxury and speed. The 720S is the only drop-top in McLaren's Supercar Series, and like many exotics of today, it can be driven in quiet or loud mode, with 0-60 MPH in 2.8 seconds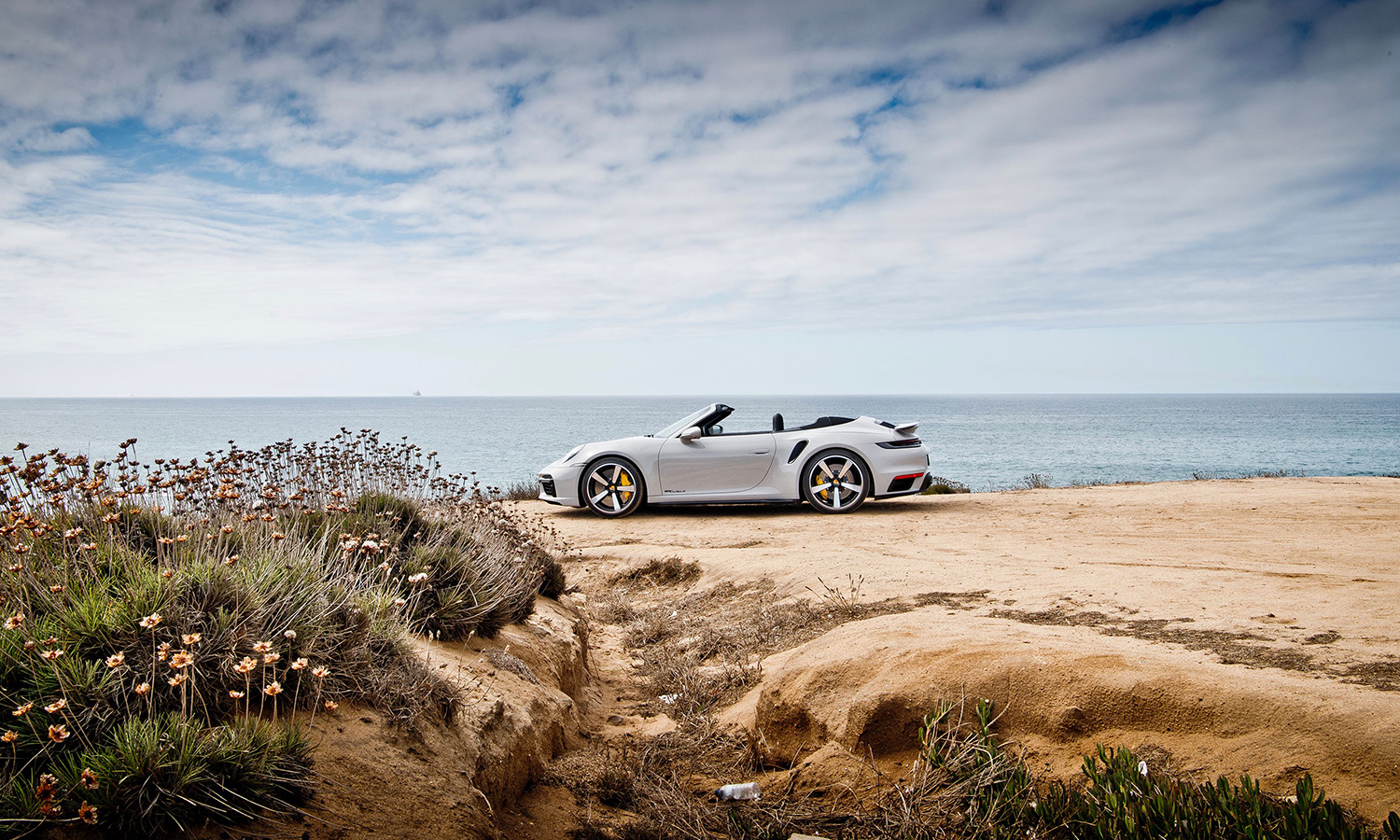 Porsche 911 Turbo S Cabriolet
This is Porsche's fastest 911 convertible, though it's also really comfortable and elegant, both slightly surprising for a sports car which can hurtle from zero to 60 MPH in 2.7 seconds.  It possesses the ability to be a quiet and comfortable two-seater (you can't really count the back seats!) and quickly transform into a real stormer. 640 HP does the trick.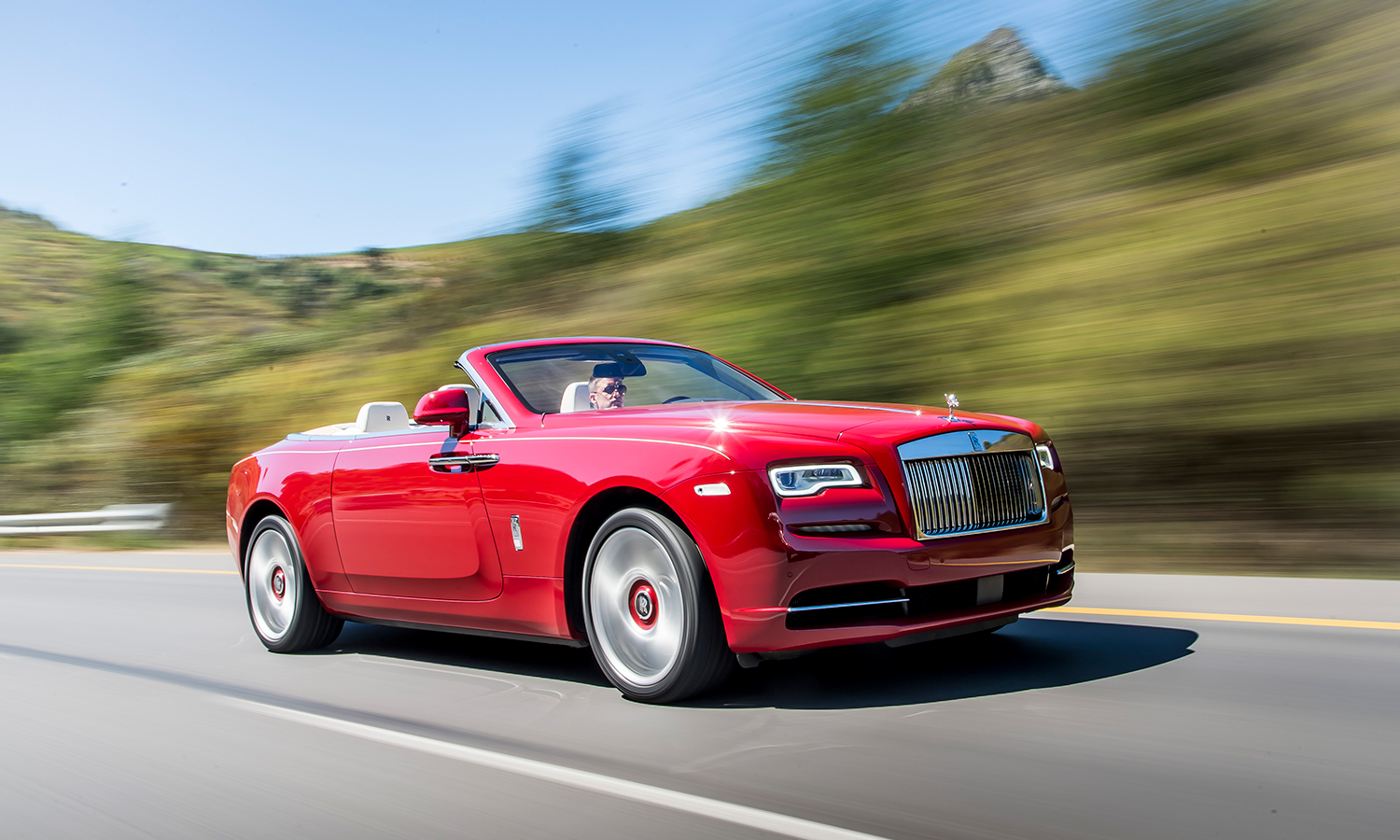 Rolls-Royce Dawn
Finally–yet in no way least–we come to this stately participant. The term "stately" applies to the looks but "wow" applies to the performance, even the handling. "Handling" used in a Rolls-Royce article?  Abso-Roycen-Lutely.  Rolls-Royce's smallest (and for now, only) convertible is capable of handling everything you throw at it, from a night on the town to a run through the hills. Driving a Rolls is like taking a break from the daily world, with 0-60 MPH in 4.9 seconds.
I hope that you have had a good time on this quick visit with eight of the most special convertibles around.  All deserve your consideration so if you're in the market, have a look, drop the top, take it for a spin and enjoy!