The Independent Spirit Awards ceremony will take place March 4 under a tented pavilion in Santa Monica, provided the weather cooperates. Although they've survived rain in the past, the recent gale force winds might put a dent in the tent. But first and most important, what are they?
The Independent Spirit Awards, honoring movies made on a shoestring budget, were founded in 1984, so they are relatively late to the game in terms of award shows.
Originally honoring a very few top categories–Best Picture, Best Actor, Best Actress, Best Director, Best Screenplay and Best Cinematography–they eventually added more categories and celebrity presenters.
The budget for eligible indie films was always quite low, but by 2007 it had grown to $20 million, creeping up gradually until it is now $30 million. While that may seem to be quite a large sum, keep in mind that "Avatar: The Way of Water" was budgeted at $350 milllion and "Ant-Man and the Wasp" came in at $50 million, practically an indie compared to other Marvel movies.
Like the Academy Awards, there are very specific rules when submitting a film to Film Independent, the parent organization. Besides budgetary restrictions, the film must have been shown in a commercial theater (anywhere in the U.S.) for a minimum of one week or have appeared at a sanctioned film festival such as Sundance, Tribeca, Toronto, SXSW, or a few other prominent platforms. All nominations are for American productions, with the exception of Best International Film or Best Documentary.
The definition of American is multifaceted. An American must be credited in at least two of the following categories: director, writer or producer. A film set primarily in the U.S. or has significant American content is also eligible. Examples of nominated films that wouldn't at first glance (or even second) seem to be American would be "Tár." Todd Field, an American, was both the writer and director of this superb feature. Nominated for Best Feature, Best Director, Best Original Screenplay, Best Lead Performance and Best Supporting Performance, neither nominated actor is an American (Cate Blanchet and Nina Hoss) nor is the film primarily set in the U.S. Stretching the boundaries of what we might normally think of as  "American" even farther is the excellent film entitled "Our Father, the Devil." Writer-director Ellie Foumbi, who was born in Cameroon but arrived in New York at the age of 5 and was raised and educated in the U.S., considers herself a Cameroonian-American. Film Independent considered her American for the purposes of consideration. She submitted a French language film set in France.
Nominations are determined by an appointed committee of Film Independent members who work within the following set guidelines:
• Diversity, innovation, uniqueness of vision;
• Original or provocative subject matter;
• Economy of means: how the filmmakers stretched every dollar in the total production cost; and
• Percentage of funding from independent sources.
Major studio or independent studio films are eligible provided the subject matter is original or provocative. And in 2020, television categories for new scripted and non-scripted or documentary series, as well as lead and supporting performances in new scripted series were added.
Members of Film Independent are eligible to vote in most categories. There are, however, certain categories that are decided by special nominating committees such as the John Cassavetes Award given to a first feature budgeted under $1 million, and various emerging filmmaker awards. Special committees also determine the Robert Altman Award for ensemble cast, director and casting and Best Ensemble Cast in a New Scripted Series. This year the Altman award went to "Women Talking" and the Television Ensemble Cast Award was given to "Pachinko."
The nominees are an embarrassment of riches, some of which overlap Oscar nominations and others, in TV, will certainly come up again when the Emmy nominations are released.
Let's take a look at the nominations in some of the most prominent categories.
Best Feature 
Like the Academy Awards, it is given to the producer and unlike the Academy Awards there are only five nominations, three of which are also nominated for Best Picture.
"Bones and All" definitely fit the criterion of provocative material. It is about individuals who are afflicted with a need to devour human flesh. In their defense, and unlike those zombie creatures that seem to populate TV, they can satisfy this need from the recently deceased. All in all, despite some excellent reviews, I needed to often close my eyes to take it in. Rent it (at your own risk) on multiple platforms.
"Everything Everywhere All at Once," also a multiple Oscar nominee, is a marvel of film making ingenuity. The performances, almost all of which were also nominated, are superb; they literally swept the recent SAG awards for performance and ensemble. The visual equivalent of stream of consciousness, you must allow it to wash over you and let it lead you to universes unknown before it makes any sense; I assure you that it will. "Everything Everywhere All at Once" is the very definition of economy of means. One has to ask how they could possibly have made this film on a budget under $30 million, and apparently it was made for much less than that. Available on Showtime.
"Our Father, the Devil" is the film that I referenced earlier that stretches the boundaries of what can be considered an American film given that its primary language is French and takes place in France. Nevertheless, "Our Father, the Devil" is an engrossing, thought-provoking film that tears at the fabric of forgiveness when it intersects with the nature of horrific crimes against humanity. This one took me completely by surprise with the questions it asked. It was surely eligible for Best First Feature, but Foumbi probably chose to accept this nomination because, win or lose, it will attract more attention. At present, unavailable on any platform.
"Tár," also a multiple Oscar nominee, is a stunning film in subject matter and character dissection. Todd Field, nominated also as director and for screenplay, explored the world of classical music through a toxic, arrogant main character, Lydia Tár. One of the world's most famous and accomplished conductors, Tár's sense of entitlement has obliterated any empathy she may, at an earlier time in life, have had. Available on Peacock.
"Women Talking," also nominated for the Best Picture Oscar and winner of the Robert Altman Award, is a well-reviewed film that circles the topic of male toxicity and the consequences of choice when deciding how to escape it. This very talky film would make a very good stage play, but I found the performances and theatrical exposition somewhat wooden. I definitely liked the ideas the film was exploring but it felt incomplete. Available On Demand.
Best First Feature
The rules preclude a film from being entered into Best Feature and Best First Feature; this award is given to both the director and producer. These five films show expertise beyond what one would expect from a new filmmaker.
"Aftersun" was directed by Charlotte Wells. This young Scottish filmmaker has truly broken out with this movie about a melancholy father trying to connect with his young daughter. A sensitive, atmospheric film, it features a stunning portrayal by Paul Mescal, nominated for Best Lead Performance here as well as Best Actor at the Academy Awards, and Best Breakthrough Performance by Frankie Corio as his daughter. Wells has already won the BAFTA and DGA awards for best first time director. Available for rent on multiple platforms.
"Emily the Criminal," directed by John Patton Ford, is an interesting and at times engaging film about a young woman who finds life is without many options when she exits prison. She chooses the path she trod before, this time in credit card fraud. Available on Netflix.
"The Inspection," directed by Elegance Bratton, is based on his own life. Ellis French is a young, gay Black man with few options. His homophobic mother has rejected him and declared her son a complete loser. With nowhere else to turn, he joins the marines to prove to himself, as well as others, that he can, against the odds and roadblocks, succeed; a high bar considering the prejudice and physical abuse he faces in order to pass basic training. The performances are excellent, led by Jeremy Pope as Ellis and Gabrielle Union as his mother. Both are nominated as Best Lead and Best Supporting, respectively. Not presently available on any platforms.
"Murina," directed by Antoneta Alamat Kusijanovic, has centered this coming of age movie on the Adriatic coast of Croatia. Led by young beauty Gracija Filipovic, a Best Breakthrough Performance nominee, she gives depth to a teenager, trapped on an island of controlling visionless men, who dreams of escape. The cinematography, also nominated for a Spirit Award, is lush and evocative. Available on Showtime.
"Palm Trees and Power Lines," directed by Jamie Dack who also co-wrote the screenplay, is rough around the edges but very thought-provoking. A lost young teen, trying to find her way in a complicated world, is spotted by a man who targets her for grooming. His affection, like a drug, is addictive and she falls into his trap. Lily McIherny, the troubled teen, was nominated for Best Breakthrough Performance; Dack for Best First Screenplay; and Jonathan Tucker, the sex trafficking groomer, for Best Supporting Performance. To be released on March 3 in theaters and VOD.
Best Director
Again, there is overlap with the Academy Awards with Todd Field for "Tár" and the two Daniels, Kwan and Scheinert, for "Everything Everywhere All at Once." I am still agog that these two phenomenal films were able to fill the screen with incredible stories, fabulous actors, and production values that scream big budget and, in the end, cost less than $30 million to make. Other nominees for films you may or may not have heard of are:
"Women Talking," discussed above, which was directed by Sarah Polley.
"After Yang," directed by Kogonada, was also nominated for Best Screenplay. This film, set in the future, tackled the existential question of life when the family's beloved robot breaks down and they must decide how to deal with this loss. Kogonada was also one of the producers of "Pachinko," an Apple+ TV series nominated for Best New Scripted Series. Available for rent on multiple platforms.
"Bodies, Bodies, Bodies" directed by Halina Reijn is about a group of entitled young adults weekending together at the estate of one of their friends and everything goes horrifically wrong. A melding of comic and horror elements, dazzlingly juggled by Reijn, it has a smashing finish.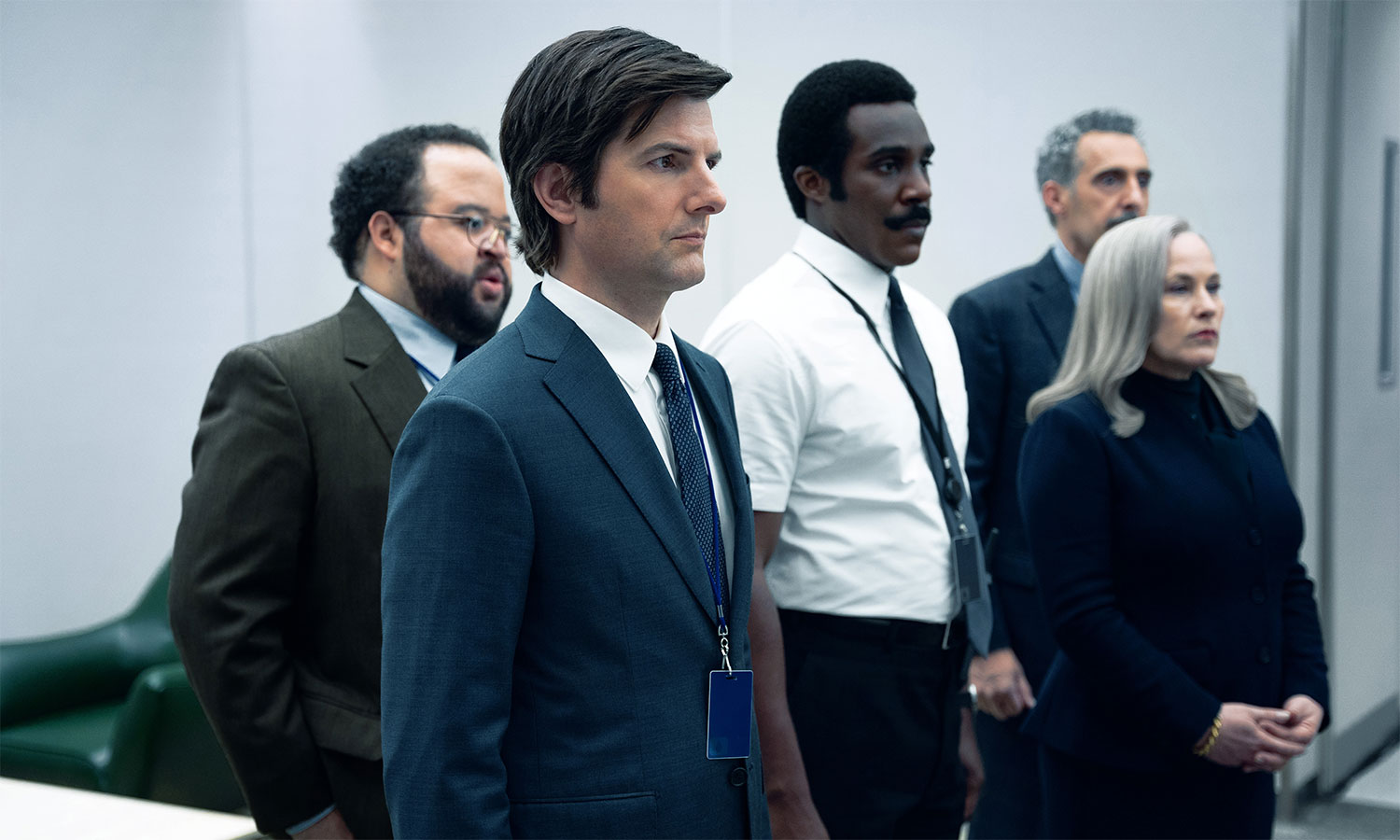 Best Lead Performance
Best Supporting Performance
This year the Spirit Awards decided to eliminate gender from performance. No doubt this new arrangement is a nod to transgender inclusion.  Instead of five nominees for Best Lead Performance by a Female and five for Best Lead Performance by a Male, there are now 10 nominees for Best Lead Performance, with a similar change in Best Supporting Performance. Best Lead performance led to the nominations of seven women and three men. The reverse occurred in Best Supporting Performance with the nominations of seven men and three women. But now there are two fewer opportunities to recognize worthy performances regardless of gender.
Television
Categories under consideration are Best New Non-Scripted or Documentary Series; Best New Scripted Series; Best Lead Performance in a New Scripted Series; and Best Supporting Performance in a New Scripted Series.
Best New Non-Scripted Series
This is a hodgepodge of serious and frivolous.
"Children of the Underground" follows an underground network that was set up to protect mothers and children from abusers when the courts failed to do so. Very serious in nature, it tackles a difficult subject. Available on Hulu.
"Mind Over Murder," my own personal favorite, is in that excellent tradition of documentary series such as the "Central Park Five" and "West of Memphis" that illustrate mass hysteria and the rush to convict those who are different and made to look guilty for crimes they did not commit. Available on HBO Max.
"Pepsi, Where's My Jet" is the slight story of a clever teen who finds a loophole in a Pepsi giveaway in the 90s and tries, with the help of an eccentric with deep pockets, to claim a prize that was never a prize to begin with. This four episode series could easily have been done in two. Available on Netflix.
"The Rehearsal" is a rather snarky comic series in which Nathan Fielder, a comedian, helps regular folk rehearse difficult conversations using real actors and constructed sets to give an air of reality; a role-play game where not everyone is in on the joke. Available on HBO Max.
"We Need to Talk About Cosby," created and led by comedian W. Kamau Bell, is a four-part dissection of the rise and fall of Bill Cosby as an icon and role model in the community. Available on Showtime.
Best New Scripted Series
Only series that aired for the first time or were in their first season between Jan. 1, 2022 and Dec. 31, 2022 are eligible. Even though much lauded series "Abbott Elementary" (up for several performance awards) is already in its second season, it premiered in December 2021 and was still in its first season during the winter and spring of 2022. This category is especially strong this year with many universally loved series.
"The Bear," created by Christopher Storer, is the story of a star chef returning to run his family's steak sandwich dive in Chicago and trying to turn around the climate in the kitchen to elevate everyone's game. Surprisingly, star Jeremy Allen White is not nominated for performance, but two of the co-stars, Ayo Edebiri, a standout as a chef in training, and Ebon Moss-Bachrach as the resentful family friend passed over for control of the restaurant, are. Available (and highly recommended) on Hulu.
"Pachinko," created by Soo Hugh, tells the story of four generations of a Korean family while centering on the Japan-raised Yale-educated son on the cusp of financial and corporate success until it come crashing down and he decides that following in his father's footsteps in the gambling game is what he'll do. One of the best series on television, history is never shortchanged for story, although the story and characters are marvelous. Available (and highly recommended) on Apple+.
"The Porter," created by Arnold Pinnock, Bruce Ramsay and Aubrey Nealon, tells the story of Black railway workers who gradually find common ground in their abysmal treatment and discriminatory working conditions to found a union. Although the narrative could be tighter, this is an interesting history that needs to be told. Available on BET+ and the Roku Channel.
"Severance," created by Dan Erickson, is a much lauded existential sci-fi series touching on mind control and memory with an absolute top notch cast including Adam Scott, nominated for Lead Performance and Tramell Tillman, nominated for Supporting. Despite all the great reviews and word of mouth, I could never figure out how to enter that world. Available on Apple+.
"Station Eleven," created by Patrick Somerville, is another sci-fi series set in a post-apocalyptic world straddling multiple timelines, telling the stories of various survivors of a COVID-19 type virus that decimated their world. The regular and recurring cast is outstanding, including Danielle Deadwyler for Supporting and Himesh Patel for Lead. Available on HBO Max.
Best Lead and Best Supporting Performances
Again, the same rules apply for television as for film, and the same two fewer awards will be given.
Don't let the fact that the awards won't be broadcast by a major streamer, cable or broadcast network deny you the pleasure of enjoying this raucous and unpredictable event. It will stream live on www.youtube.com/imdb. This is an event that celebrates differences rather than homogeneity and where everyone is relaxed.